[ad_1]

Fifteen-year-old Khyler Edman is being hailed a hero after he protected his five-year-old sister during a home invasion.
Unfortunately, the teen did not survive.
On September 26, Ryan Cole, 27, broke into several homes in Port Charlotte, Florida. Inside one of those homes was Khyler and his little sister.
Police have released very little details about the break-in.
"The suspect broke into this residence a violent encounter ensued where we believe that teenager was trying to protect the home and protect their younger sibling," Charlotte County Sheriff Bill Prummell said, according to WPTV.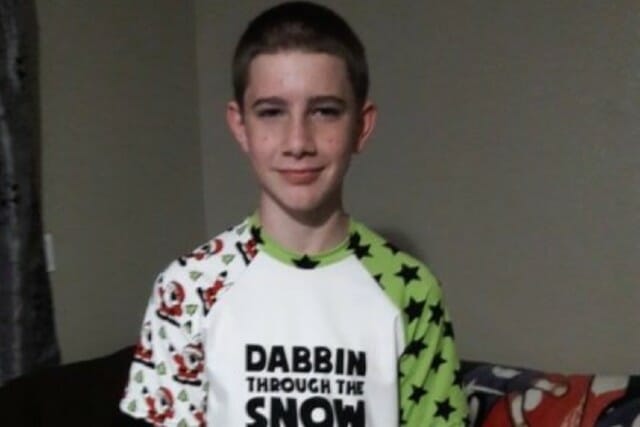 Initially, deputies responded to calls about an injured man wandering around a neighborhood. When they arrived, the suspect, unidentified at that point, took off and entered another resident's home. That resident called 911 and police were able to pursue the man and arrest him.
At the time of his arrest they noted he had several stab wounds on his hands and side.
When police searched the area, they discovered Khyler's body.
After the arrest, police searched the neighborhood and found the front door to the home Khyler lived in was forced open. They found the 15-year-old's body inside and his younger sister unharmed.
A GoFundMe has been set up to help the family with funeral expenses and to help Khyler's mother and sister find a new home. So far more than $30,000 has been raised for the family.
"There is no hero that can amount to Khyler," the family's spokesperson, Crystal Stone, told WINK News. "He loved his family. He was his sister's keeper."
This young boy was taken from his family by a stranger. It was so brave of Khyler to protect his little sister, but there is no reason he should have died.
What is wrong with this world?
Let's all send a prayer to Khyler's family during this extremely difficult time while they grieve.


[ad_2]