[ad_1]

Golf courses usually have 18 holes… but at this club there's one hole really gets people's attention.
If you ever play on the Mick Riley Golf Course in Murray, Utah, keep an eye out near the fourth hole. You might discover a peculiar display… and if you're lucky, be greeted by the course's most lovable mascot.
A woman named Loni Gaisford discovered the course's secret when she was golfing with her family last weekend. Around the fourth hole, she noticed something unusual about the fence separating the course from a neighboring home.
In the fence was an open hole, surrounded by a ring of golf balls. Loni decided to check it out.
"I walked over to read the sign thinking it was a memorial for someone," she told The Dodo.
She read the sign, and realized it wasn't a memorial… it was a spot for a dog named River to greet guests!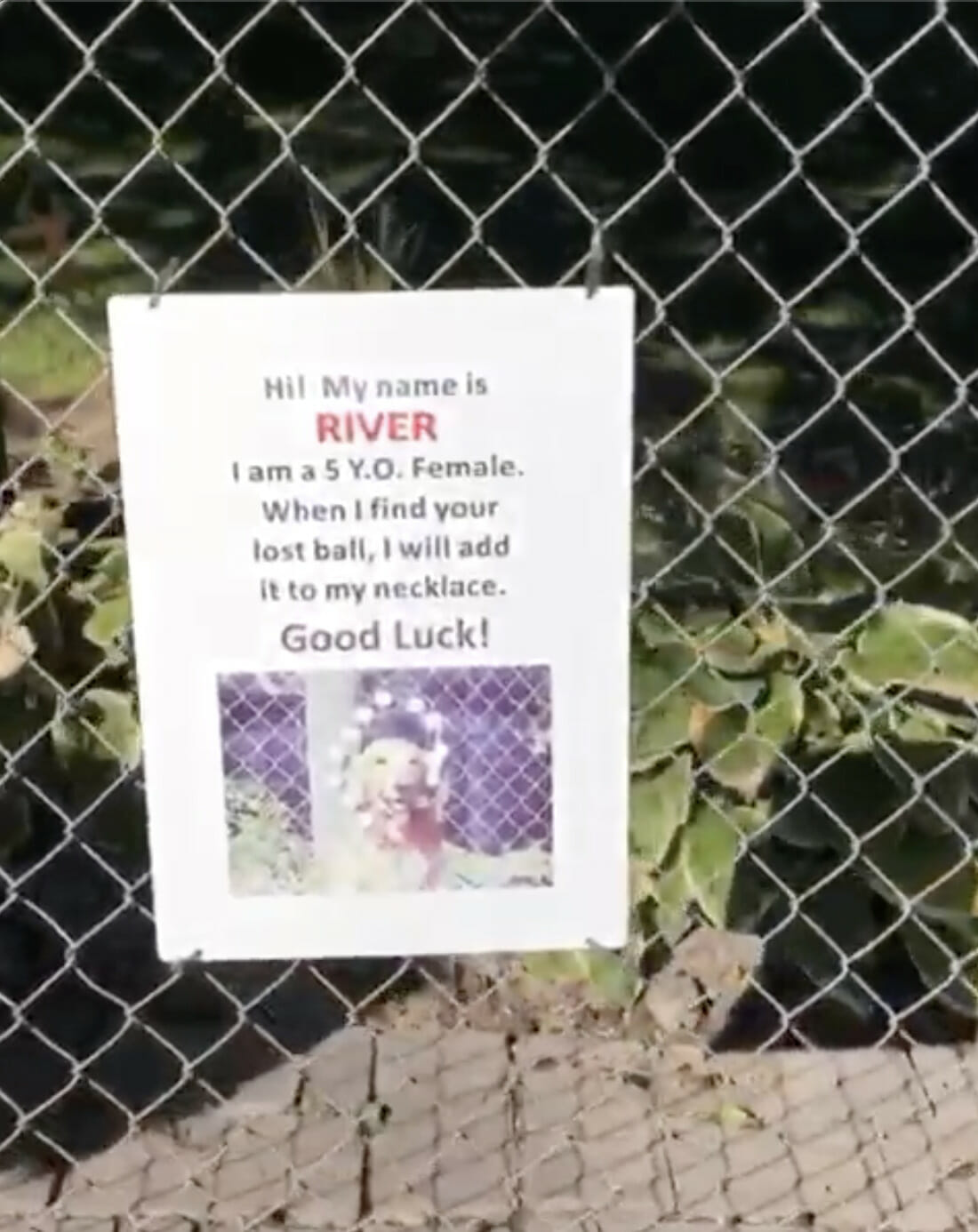 The sign explained that River, a five-year-old golden retriever, likes to collect lost balls left by stray golf swings, and the balls end up in his little fence shrine.
"When I find your lost ball, I will add it to my necklace," the sign says. "Good luck!"
Loni spotted the golf-loving dog playing with a toy in the backyard as she played the hole.
Before moving on, she went to say goodbye to the dog, and River did something adorable: she stuck her head through the hole in the fence to be petted.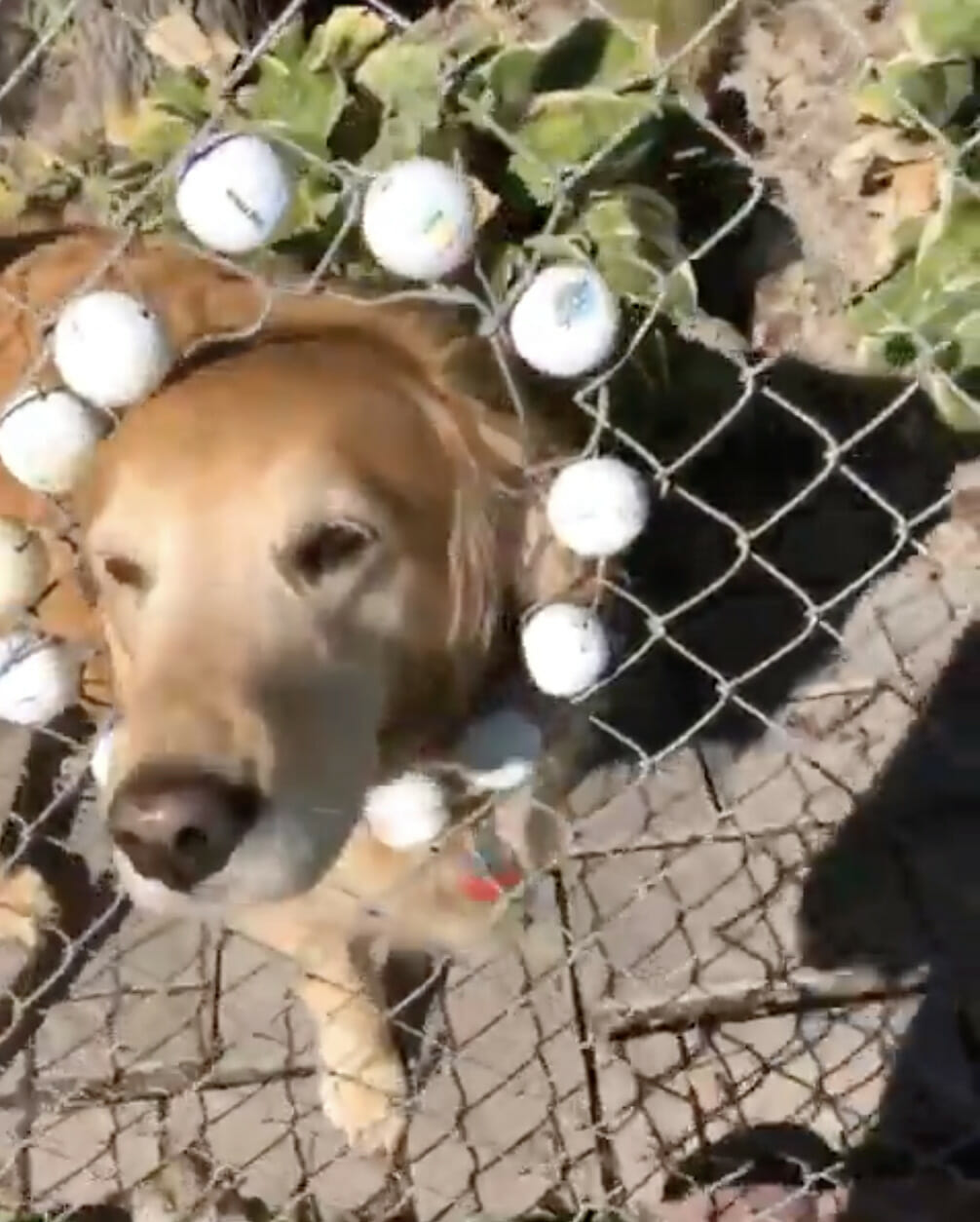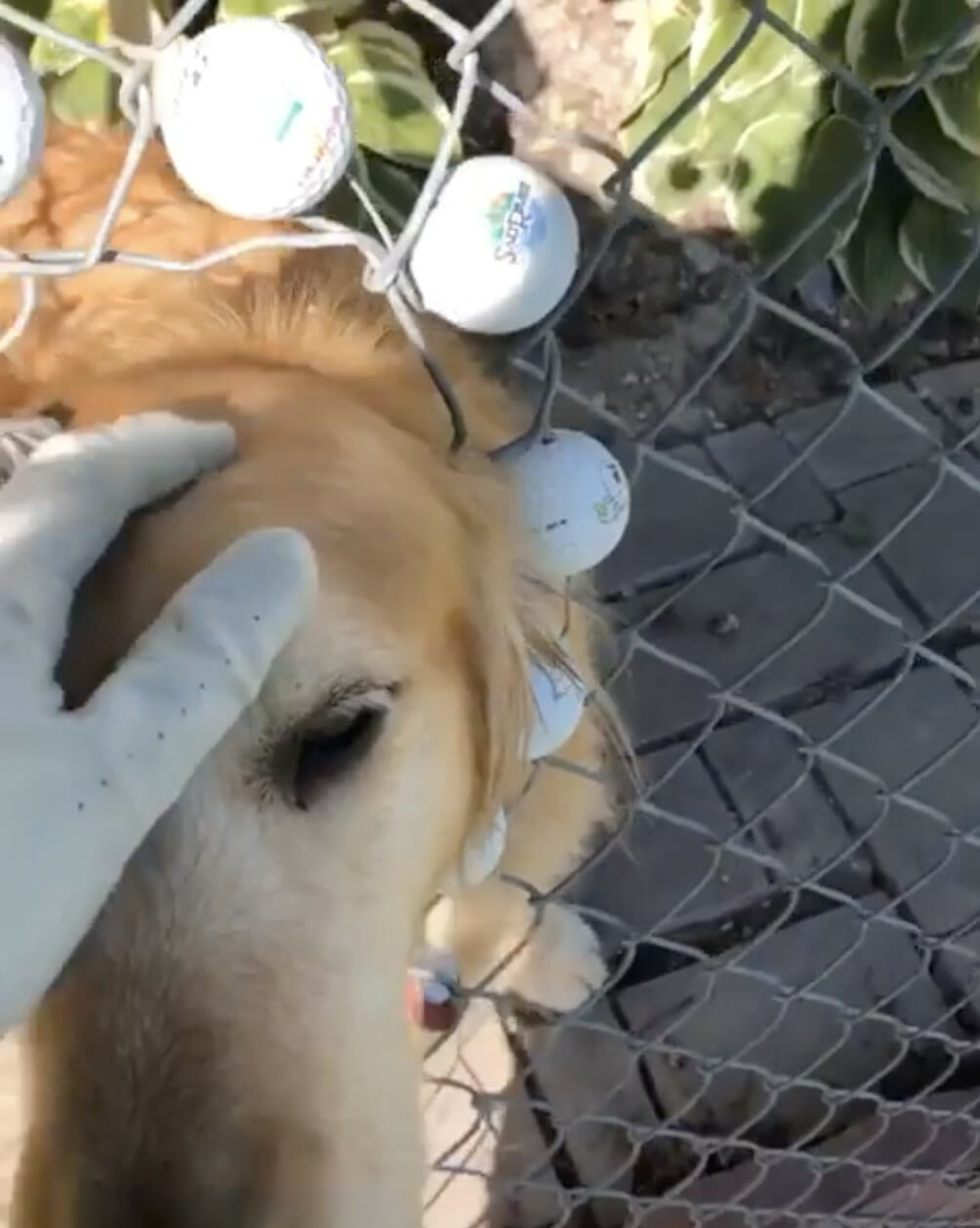 It seems like River was hungry for attention from the golfers passing her yard every day, so her owners set up the hole in the fence so she could get some love and pats.
Loni posted the video on Instagram, which then made it to Reddit. Apparently this dog is something of a local legend, as others chimed in to say they knew of the dog… although weren't as lucky as Loni.
"I've tried so many times to find the dog but no luck yet," one person wrote.
Another said they saw River walking around the course with her owner, and the dog jumped right into their golf cart: "She was super friendly," they commenter recalled.
It's a win-win: not only does River get some love from the strangers passing through the course, but Loni was delighted by the chance dog sighting.
"Meeting River brightened my day," she told The Dodo. "I knew the internet would love meeting River as much as I did."
Honestly, I wouldn't even finish the round of golf… I'd just stay there and play with the dog! Share this adorable story!


[ad_2]