[ad_1]

Last Saturday, army Pfc. Glendon Oakley was shopping nearby Walmart in El Paso, Texas.
Suddenly, a child came into the store and shouted that there was a shooter at Walmart.
No one seemed to care about the little boy, but then Oakland realized the kid was right.
"I just heard two gunshots and a whole bunch of people started running around and screaming," Oakley told CNN.
The horrendous mass shooting of last Saturday in El Paso and Dayton left the whole nation and world in shock. The heartbreaking images we have witnessed and the stories we have heard are hard to believe.
But out of this devastating madness, there have also been stories of solidarity and people helping one another — even risking their lives for complete strangers.
An example of this is the story of Army Pfc. Glendon Oakley.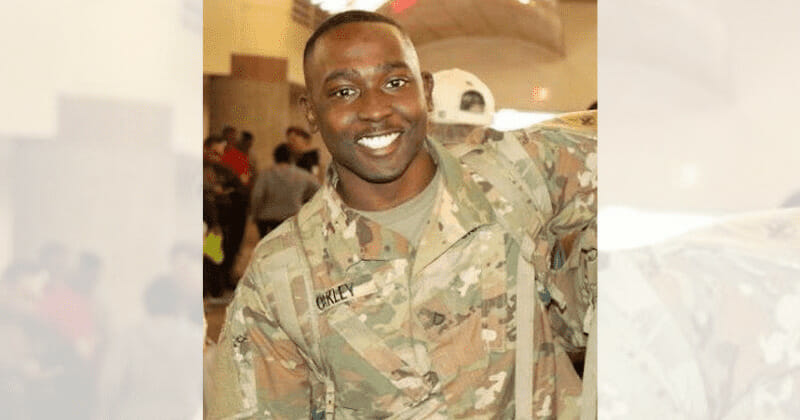 Oakley, an Army automated logistics specialist, came back from Kuwait four months ago but last weekend he found himself armed once again, holding his own Glock gun while trying to make a run for the mall exits.
Accordding to Task & Purpose, Oakley found dozens of children in on of the mall's play areas, crying for their parents.
"I didn't even think. I just grabbed as many kids as I could and ran five stores down to the exit," he said.
Oakland and another man started to corralling children. There were about 13 kids but Oakland could only carry three.
"I was just focused on the kids, I wasn't really worried about myself. So just put my head down and just ran as fast as I could," he said.
"They were anxious, when they were in my arms, they were trying to jump out of my arms but trying to keep them as tight as possible. They are kids, so they don't understand what is going on."
Soon, Oakland ran into a whole batch of police pointing their guns at him and the kids.
"I wasn't even worried about myself."

glendon oakley is a hero 💗 pic.twitter.com/qPJAfm7FL8

— bonnet (@bluebonnetbeto) August 3, 2019
He said he let the kids go and pulled out his phone "in case they were going to shoot me and started recording while I was running."
Oakland admitted being scared for his life when the gunman opened fire at the Walmart, killing 20 people and sending bystanders to a nearby mall.
But he only did what he was supposed to do, according to himself. And he doesn't want the limelight on him.
"I understand it was heroic, and I'm looked at as a hero for it, but that wasn't the reason for me …," he told KFOX as he broke down in tears Sunday.
Pfc. Glendon Oakley, a soldier stationed at Fort Bliss, helped children to safety inside Cielo Vista Mall after a gunman opened fire at the nearby Walmart.
Read more: https://t.co/qqbH92fTBC pic.twitter.com/sPV4zaGN0i

— KFOX14 News (@KFOX14) August 4, 2019
"I'm just focused on the kids I could not get and the families that were lost. It hurts me, like, they were part of me. I don't even know the people that died or the kids that I took with me … I want to reach out to the families that were lost and the families that lost their children because the focus should not be on me.
Thank you for saving those children and getting them out of harms way. Also thank you for your military service. We appreciate you very much.
This Hero Glendon Oakley needs to be on front page news because he saved the kids life during the mass shooting, thank you! Share away, people!


[ad_2]