[ad_1]

A heartbreaking photo showing the stark reality of homelessness is going viral after depicting a young boy eating his dinner off of a piece of cardboard in the street.
The picture, captured by the Homeless Street Café in Dublin, Ireland, shows the boy – thought to be a 5-year-old named Sam – eating dinner given to him by them. Needless to say it's met a keen response from the public, one of mixed horror, shock and sadness.
The Café say they shared the photo on Facebook in a bid to raise awareness as to the plight of millions of people battling homelessness. Sam's case might be an eye-opening one, but it's far from isolated.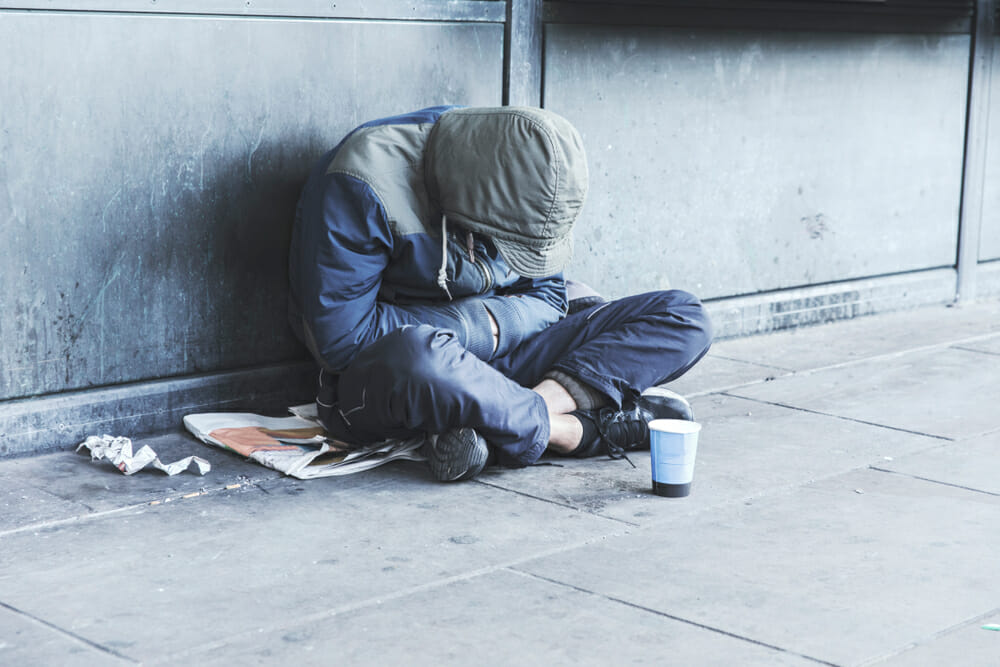 One of the volunteers for the team uploaded the photo, accompanying it with the caption: "We are home after another incredibly busy night. I'm exhausted, weary and emotional and should (guiltily) go to bed BUT there is an image burnt in all the team's minds tonight.
"It's wrong and it's distressing but this IS happening and it's only getting worse each week."
 "'Sam' is 5 and this was him eating a dinner of carbonara tonight on a sheet of cardboard. Can we really accept this?"
The truth of the matter is that we can't accept this. Of course we can't. Homelessness is a problem that requires as swift a solution as we can bring to the table, otherwise people like Sam will go to bed cold and hungry every night.
In the aftermath of the Café's post, thousands of people have reacted, many of whom are in disbelief.
The post itself has over 9,000 shares and counting, while a further 2,300 people have commented.
The Café say they've been left overwhelmed by the response.
"This post has reached over a quarter of a million people which is amazing and we have over a thousand comments and messages to go through," they said.
"We are small volunteer group and all our team are back in their day jobs today so please bear with us as we navigate through our next steps."
They confirmed, meanwhile, that 5-year-old Sam is currently staying in emergency accommodation and is going to school, though his image highlights a far more widespread issue we need to tackle.
Millions of people the world over are living homeless, exposed to the elements either because of the bad decisions they made or the regrettable circumstances of their life. This is unacceptable.
We need to work together to help these people get back on their feet, as well as implement strategies that intervene when it looks like people are close to becoming homeless. Many of the people who live on the streets get stuck in a downward spiral, a rut they simply can't get out of even if they're willing to work.
What do you think about the homeless crisis? Let us know in the comments box.
Meanwhile, share this article on Facebook if you stand in the fight against homelessness!


[ad_2]