[ad_1]

If you hear someone has ovarian cancer, how old do you think they are? In their 20s? 30s? Maybe even their 40s?
When McKenna "Kenni" Shea Xydias was diagnosed with ovarian cancer she was two years old. Doctors told Kenni's parents the Georgia toddler had stage 3 yolk sac ovarian cancer.
The first signs of the disease infiltrating the little girl's body appeared as occasional fevers, irritability, and picky eating. Kenni's parents, Mike and Meagan Xydias didn't think too much of it at first because they recently moved and their daughter started a new daycare.
It was probably her getting used to a new environment.
But one thing was concerning. Each time Kenni's symptoms were brought up to a doctor she was diagnosed with constipation. Meagan decided to investigate further.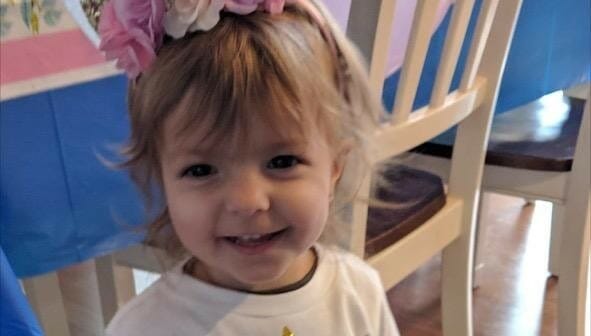 Kenni was examined at Children's Healthcare of Atlanta Scottish Rite Hospital and an ultrasound revealed news no parent ever wants to hear.
Your child has cancer.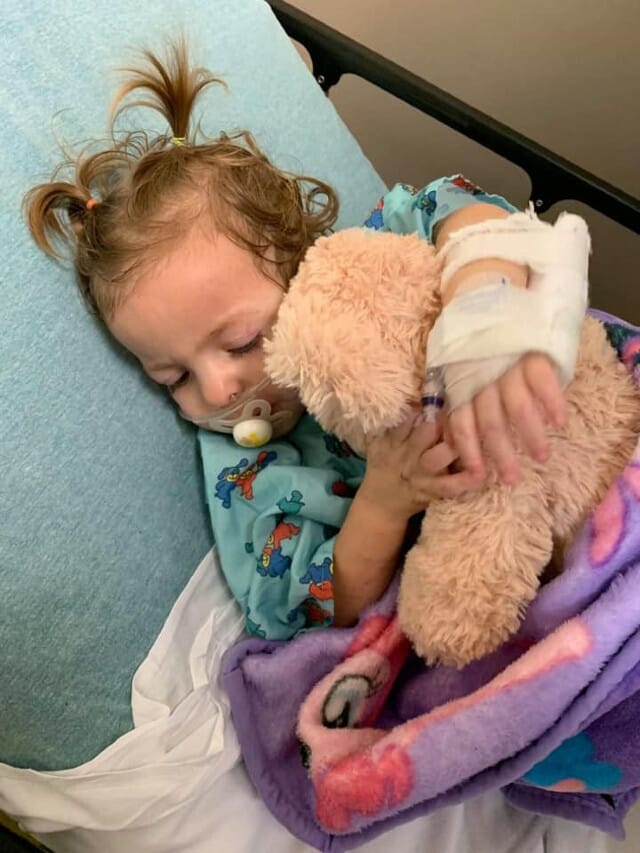 On February 15, 2019 Mike and Meagan learned their daughter had a rare form of ovarian cancer.
Scans revealed Kenni had a "very large tumor" and several smaller ones in her abdomen, according to a GoFundMe set up to help with the family's medical costs.
Three days later Kenni underwent her first surgery to remove the main tumor. Doctors were able to remove 90 percent. Unfortunately, they had to remove one of her ovaries and five inches of her small intestine.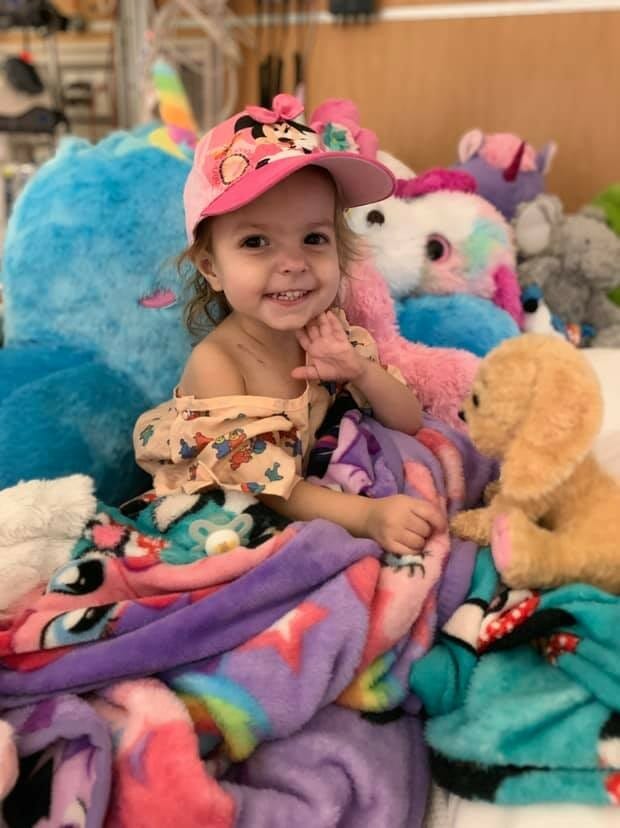 A week after her surgery the family learned Kenni official diagnosis, a yolk sac tumor, which typically occurs in the reproductive organs of children before the ages of two.
She began chemotherapy on February 27.
Throughout her treatment the Xydiases shared Kenni's journey on Facebook. They posted everything from the encouraging news to the not so encouraging. But now the family has something very exciting to share: Kenni's scans are clear!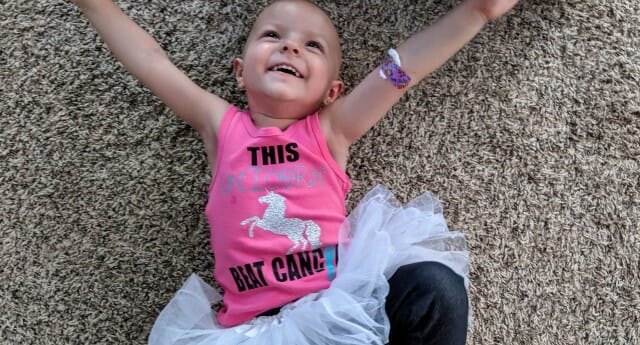 On June 12, just a few months after the two-year-old was diagnosed with a rare form of ovarian cancer, Kenni's oncologist delivered the good news.
"Dr. Sutton came in — she just got straight to it and said, 'Scans were clear. There's nothing there,'" Meagan told Good Morning America. "We sat and cried and held each other for a minute."
Now the family is looking forward to living their lives with their daughter, a cancer-survivor.
"The support has been absolutely amazing. It really helped lift our spirits," Mike said. "[Kenni] was shy and reserved before all this. With all the poking and prodding and meeting new people, she's really come out of her shell."
Kenni first captured many people's hearts in February when news came out that a toddler had ovarian cancer.
Now, she's back in the headlines and it's for a very good reason.
Her scans are clear! There was no evidence of disease in her little body!
Let's pray that she continues to remain cancer-free.


[ad_2]

Source link