[ad_1]

As an 11-year-old boy from Whitehall, New York battles terminal brain cancer, his family is asking members of the military and law enforcement to send challenge coins, patches, and pins.
They are also asking for prayers for their little boy.
Prior to his May 2019 diagnosis, John Francis Hoague-Rivette started experiencing several unexplained symptoms. He had difficulty walking, talking, and eating. His symptoms only got worse until he began to have nearly hour-long episodes, which were described as seizure-like episodes.
After a series of tests and an eight and a half hour procedure to remove the mass, John was diagnosed with a grade 3 Glioma tumor on his brain stem.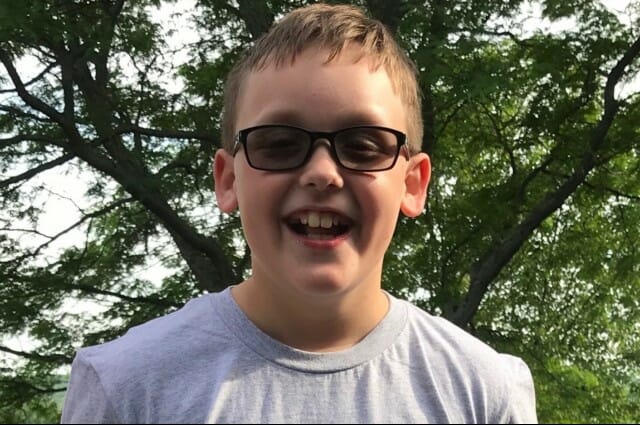 Following his diagnosis, John underwent numerous procedures at Albany Medical Center, but there came a time when his family was told there was very little that could be done. They were given two options: continue care in the hospital or go home and focus on making John comfortable.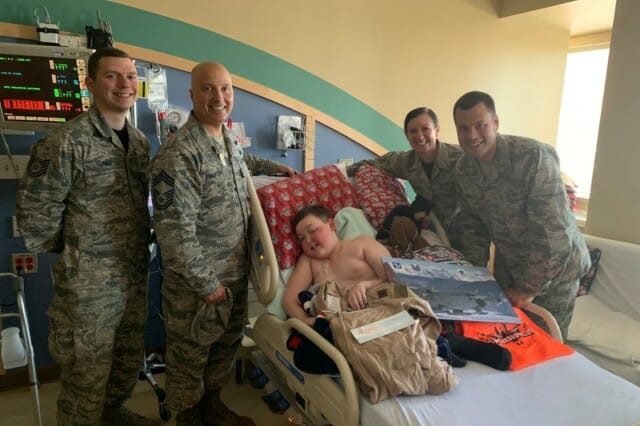 According to the latest update on a GoFundMe, set up by his aunt, John's condition is poor and with each passing day he becomes less alert.
Despite his condition, his family continues to ask for "patches and prayers."
It all began in June when his fifth grade teacher reached out to the local police department to see if they could visit him to cheer him up. Not only did John get to visit with the Washington County Sheriff's Office, but he was sworn in as an honorary captain.
When John left the hospital, law enforcement gathered to see him off to his home. Since then, he's continued to receive support from law enforcement.
"He grew up knowing that police, firemen, EMTs and military members were a part of something bigger than themselves," Carrie Rivette, John's mom, told Fox News. "He respects them and admired them."
Many of his family members served in law enforcement.
This afternoon, the APD & many from police agencies across the Capital Region met at @AlbanyMed to show their support for John Hoague-Rivette, an 11 y/o boy with brain cancer. John is passionate about law enforcement and we made sure he and his family know they're not alone. ❤️ pic.twitter.com/sU1i8EosNA

— Albany Police (@albanypolice) July 31, 2019
He has since received countless patches, pins, and coins from law enforcement from all over the country.
"He loves the history and story behind each coin and pin because they are all so unique to the unit or entity that designed them," his aunt, Sarah Slay, wrote on the family's GoFundMe. "He's had them on display during each of his hospital stays and now they decorate his living room as he lays in his hospice bed."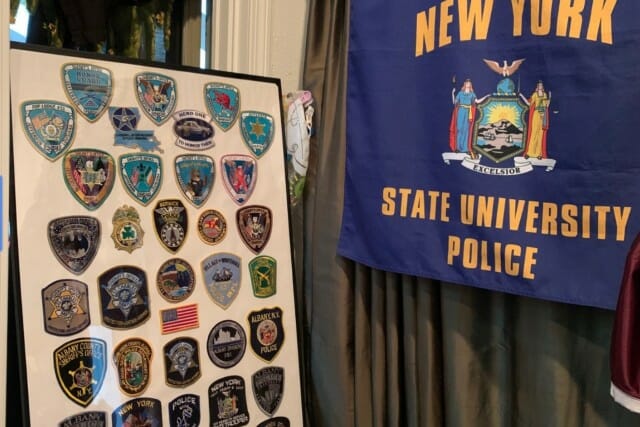 On days when John isn't feeling well, the items can always be counted on to put a smile on the 11-year-old's face.
"He is still fighting and being super strong," Carrie said.
If you would like to send a patch or pin to "Captain" John, you send them to the address below:
Captain John Francis Hoague-Rivette
PO Box 6
Whitehall, NY 12887
"We can never truly thank you all enough for your prayers, support and generosity – especially the Washington County Sheriff's Department and the New York State University Police. You're all family to us now," Sarah wrote.
Do you know someone who can help this sweet boy?
Share this to get the word out. Let's help send this boy lots of patches and prayers.


[ad_2]