[ad_1]

Do you love beer? Want some free Busch beer, and even a chance to win free beer for life?
Well, put on your thinking caps, because you're gonna have to work for it. It's a mystery only the most dedicated beer lovers will be able to crack.
Busch Beer announced this week that they would be opening a new pop up store for one day only on July 20. But they didn't want to go the familiar route and create a generic shop with "long lines and extravagant merchandise" in a "trendy warehouse."
Instead, they took things differently: setting up shop in the great outdoors, in a US national park, far from civilization.
But where, exactly? And which park? That's the big question, and the center of Busch's new campaign: you're gonna have to piece together some clues to find the location of this "Pop Up Schop."
"We wanted to take the concept of the traditional pop up shop and flip it on its head in a very Busch way," says Daniel Blake, Senior Director at Anheuser-Busch. "Busch has the best fans out there who are always up for a little challenge, so we know they'll be out in the forest finding our hidden 'Schop'. The chance win beer for life also doesn't hurt!"
Leading up to the event on Saturday, you can find the mysterious clues on their Twitter page. So far, two have been posted.
There's this one from Monday (take a wild guess filling in the blank) :
Clue #1: Put on your drinking — err, thinking — cap and fill in the blank…#BuschPopUp is located in the U__A. pic.twitter.com/gF312s2a7y

— Busch Beer (@BuschBeer) July 16, 2019
And another on Tuesday, for which you might need to brush up on your US geography skills:
Clue #2 is brought to you by the man in the flannel. Can you guess which state he's in?

Stay tuned and keep solving our clues, so you can join Busch Guy at the #BuschPopUp this Saturday. pic.twitter.com/tEPCSrIGbQ

— Busch Beer (@BuschBeer) July 17, 2019
Okay, maybe it won't take Sherlock Holmes to solve this mystery. But, the promotion is also about supporting a good cause: saving America's national parks.
Busch has pledged to plant 100 trees in a national forest for every visitor who makes it to the pop up, part of a partnership with the National Forest Foundation.
We agree – cold beer tastes better in the woods. And even better, 100 trees will be planted in National Forests for every person who finds the #BuschPopUp! @BuschBeer 🌲🍻 (@VICE) https://t.co/RDONpvAPvl

— National Forest Fdn. (@NationalForests) July 17, 2019
Not only will you be helping to save the national parks, you'll be eligible for some pretty sweet prizes as well.
Everyone who finds the "schop" will be automatically entered into a raffle, with a chance to win a National Parks pass, a cabin getaway, Busch branded items like coolers, koozies, and flannel shirts, and the biggest prize of all: beer for life.
So get out there, beer lovers. Keep following Busch's Twitter account for more clues, and maybe you'll be one of the lucky people to find the summer's most exclusive pop up shop.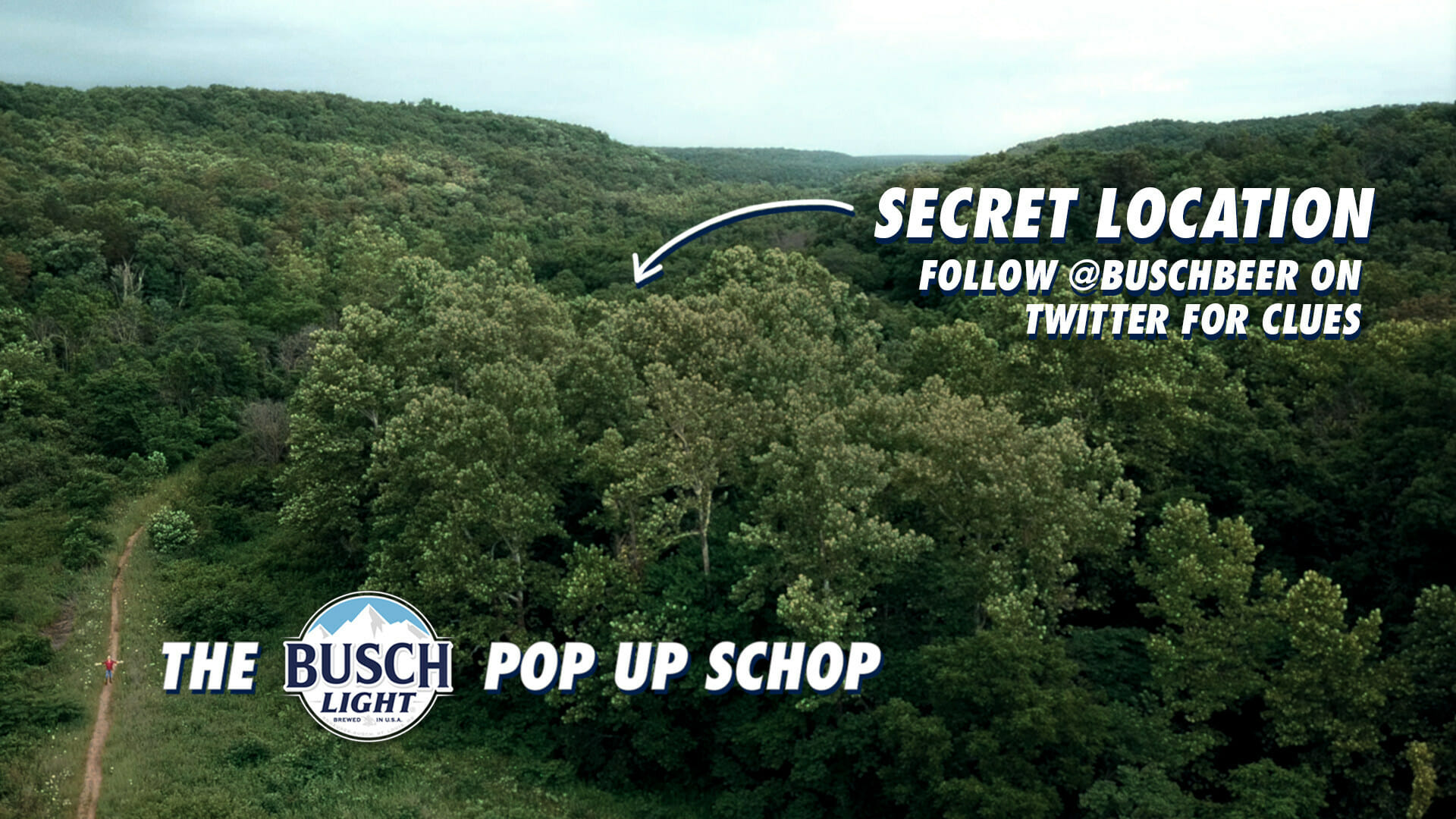 Think this is a cool idea? Share this story!


[ad_2]