[ad_1]

There are many ways to learn how to cook, from taking a class with a pro to binging a few hours of Food Network.
But if you're lucky, you got to learn from a loved one. Spending a day in the kitchen with mom, grandma, or whoever cooks the meals in your childhood home offers a true masterclass, and is how many chefs discovered their love of food.
You may even have their handwritten recipe cards. Sure, today you can find unlimited recipes on the internet, but could you find the years of trial and error that went into grandma's famous lasagna? No, that's special.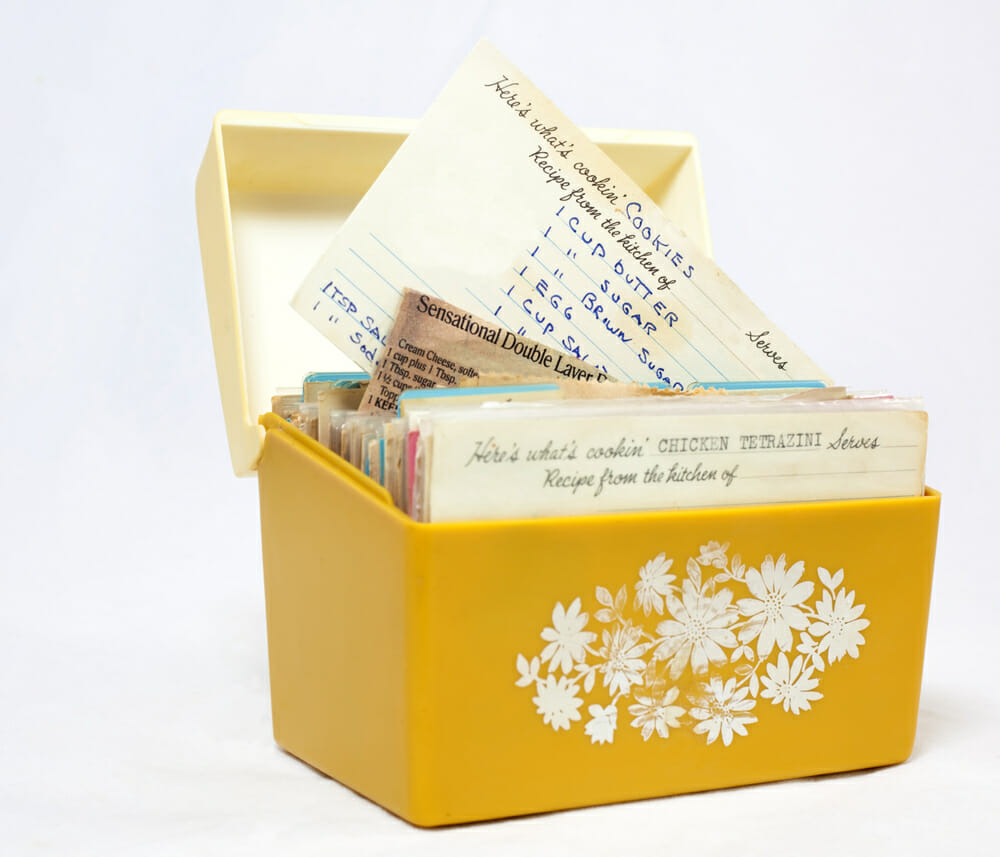 They're worth keeping, and many home cooks probably have a few in their kitchen cabinets. But one woman took things even further: she paid homage to her grandma's most famous recipe by displaying it in a way everyone could see.
Many families have that one legendary recipe that gets passed down through the generations. For Amanda Reger's family, it was a noodle recipe… apparently a damn good one.
"[It's] the best noodle you'll ever eat and it's famous in our family," Amanda wrote on Instagram.
The recipe goes back generations. Amanda received the recipe from her grandmother, who got it from her mother.
It meant a lot to Amanda… so when she was renovating her home a few months ago, she decided to give it an extra special place:
She made it the backsplash of her kitchen!
Amanda used a copy of the recipe handwritten by her grandma and blew it up to wall-size, serving as both a very cool decor and an homage to her family's culinary heritage.
"For me this recipe is comfort…family…Sunday dinner memories," Amanda wrote.
The best moment came when she surprised her grandmother with the kitchen reveal. The family gave her tissues beforehand, knowing she'd get emotional.
"Oh my god!" she says in a video. "That's my meemaw's, isn't it?"
It's a beautiful idea, and for Amanda, who has her own children that she'll someday pass the recipes down to, it's a great way to make her kitchen a special place for years to come.
"It's one of my very favorite parts of our home," Amanda said.
What a great way to honor the cooks who inspire us! Share this heartwarming story!


[ad_2]