[ad_1]

Sometimes real superheroes live in the hearts of small children fighting big battles.
Almost everyone knows someone who's either battle against or died from cancer.
When parents are faced with the overwhelming stress of having a child with cancer, they, of course, need to put everything aside to focus on getting the best possible treatment and support.
10-year-old Lewis Bryant was diagnosed with an aggressive type of bone cancer in March 2018, and thereafter fought a tough battle against the terrible disease.
Earlier this month, Lewis was welcomed home as a hero after undergoing treatment in Columbus, Ohio.
But there's now been a tragic update to his story.
"This evening Lewie took his last breath and went to heaven," his family said Wednesday night on social media.
"Please keep Tabbie, his siblings, and all family in your prayers. We thank everyone for all the prayers and love."
Every single day, more than 40 children are diagnosed with cancer and families' lives are turned upside down.
It's especially tragic when young people are diagnosed with cancer, but through the darkness light still shines through. One need only look at the tremendous support these children usually get from their local communities to have some measure of faith restored.
When Lewis Bryant was diagnosed with stage 4 osteosarcoma, bone cancer, in March 2018, his family was devastated.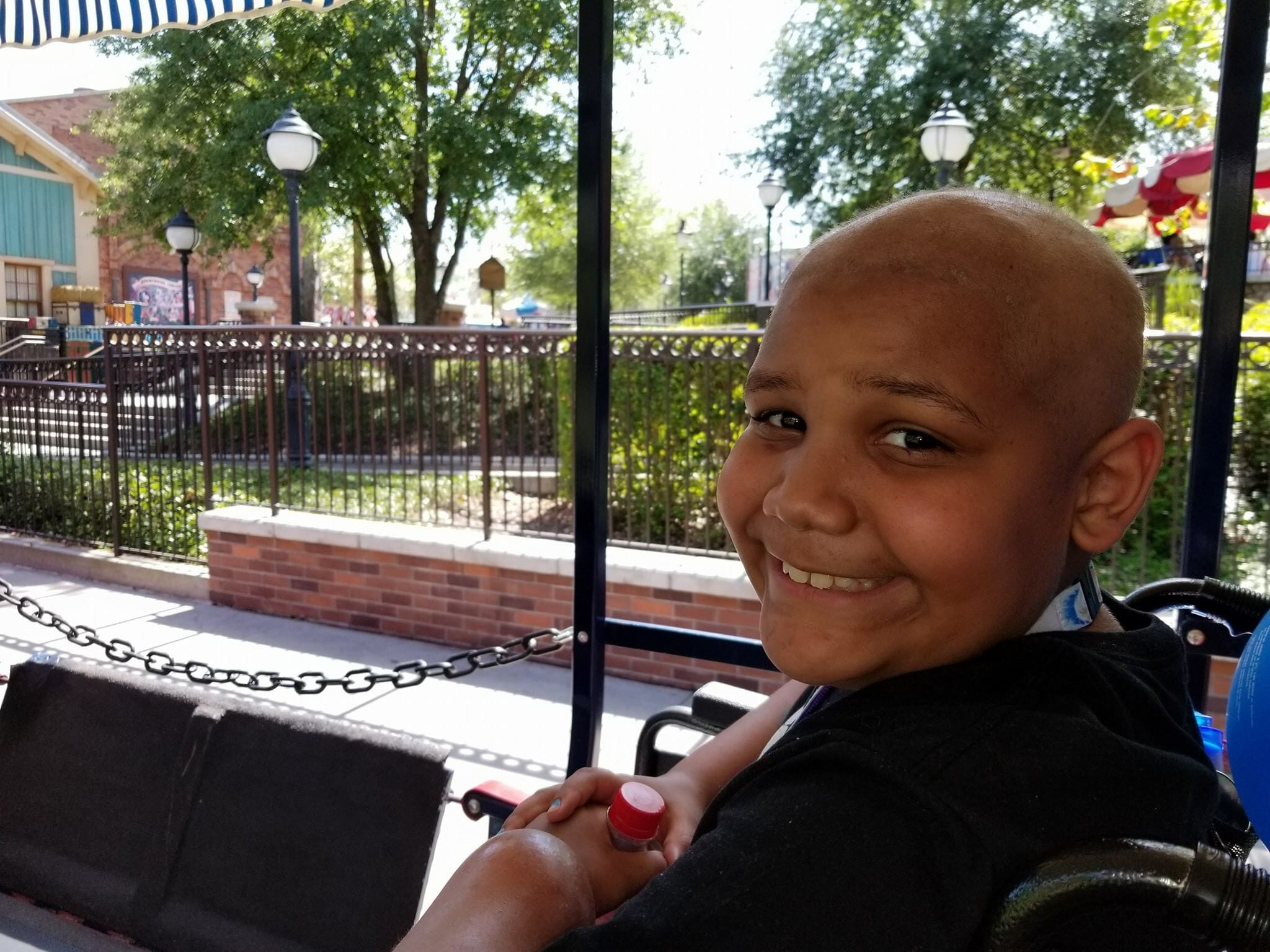 According to Lewis' mom, Tabitha Halley, her son started complaining about wrist pain last year. After a lot of doctor appointments, tests and waiting, doctors revealed that Lewis had a tumor.
His family didn't have much, and their mobile home was not optimal for taking care of a seriously ill child.
But as soon as the community found out about Lewis' situation, they offered an outpouring of love and support.
Two teachers in particular did everything they could to help the family.
Hunt and Blythe Powell, teachers at Point Pleasant Primary School in West Virginia, put their lives on hold to help Lewis.
They rallied the community and helped raise money for a new home so the family could live closer to town. They also raised money to buy the family a ramp and a new car, so Lewis could get to and from medical appointments.
"Thank you for helping me and my family and thank you for this house and everything in it," Lewis said back in 2018, according to WSAZ3.
During this difficult time, a lot of people witnessed Lewis' bravery and positive attitude.
Although he was in pain (he was forced to have a surgery to amputate his left arm to remove a tumor), Lewis has been an inspiration to a whole community.
"Be happy. Always be happy. Keep laughing", he used to say.
Last month, Lewis was undergoing treatment in Columbus, Ohio.
When he was brought home by ambulance for hospice care, a motorcade followed behind and Lewis was honored as an honorary firefighter.
"Today we had the opportunity to meet with a True Hero in our community as we made Lewis Bryant an Honorary Member of the Point Pleasant Fire Department. His Courage, Faith, and Strength is amazing and has touched us," the department said.
Sadly, after a year of treatment, there was nothing the doctors could do to halt the cancer.
The brave 10-year-old boy passed away this week, his family confirmed on social media.
"This evening Lewie took his last breath and went to heaven," his family posted on Facebook. "Please keep Tabbie, his siblings, and all family in your prayers. We thank everyone for all the prayers and love."
In a Facebook post of its own, the Point Pleasant Fire Department said: "It is with broken hearts we send our thoughts and prayers to the family of Lewis Bryant. As we said when we recently made Lewis an Honorary Member of the Point Pleasant Fire Department he has been such an inspiration through his courageous battle and he will always be our True Hero."
Rest In Peace sweet boy. Love, hugs and prayers for strength and comfort for your family.🙏🏼🙏🏼


[ad_2]