[ad_1]

As the summer comes to an end we can start to look forward to more comfortable cooler nights and a craving for comfort food.
Synonymous with the arrival of fall is everybody's favorite large orange vegetable – the pumpkin, which can be seen guarding most people's front doors around this time.
The pumpkin is one of the most popular crops in the U.S. and over the years has become the emblem of Halloween.
Couple this orange delight with one of the most popular desserts in the U.S. and you have the perfect fall dessert – pumpkin cheesecake lasagna.
Combining all the usual cheesecake ingredients with some pumpkin puree and pumpkin pie spice mix makes this recipe not only simple to throw together but a definite fall hit at any family or party table.
You will need:
1 (8 oz) pack of cream cheese, softened
1/4 cup sugar
1 1/2 cups heavy cream
2 cups milk
3 small packages vanilla pudding mix
1 cup pumpkin purée
1 tsp. pumpkin pie spice
10 graham cracker sheets
1/4 cup Caramel Pecans, for garnish
Directions:
1. Whisk together the cream cheese and sugar until you get a white, fluffy batter. Add in 1 1/2 cups of heavy cream and beat until stiff peaks start to form.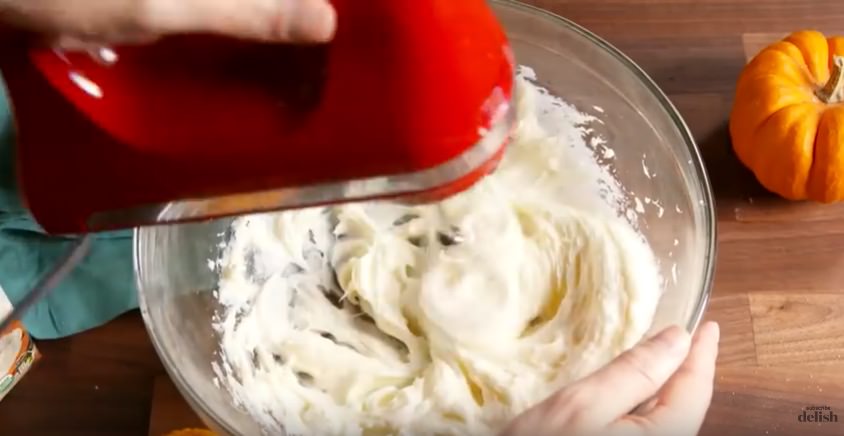 2. In another medium bowl, beat the milk, pudding mix, pumpkin puree, and pumpkin pie spice until you get a thick batter.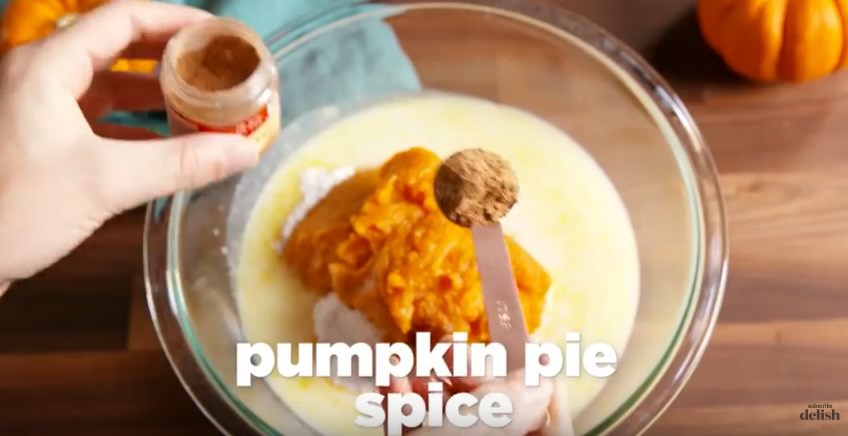 3. Spread a thin layer of the cream cheese mixture into a 9 inch by 13-inch baking dish.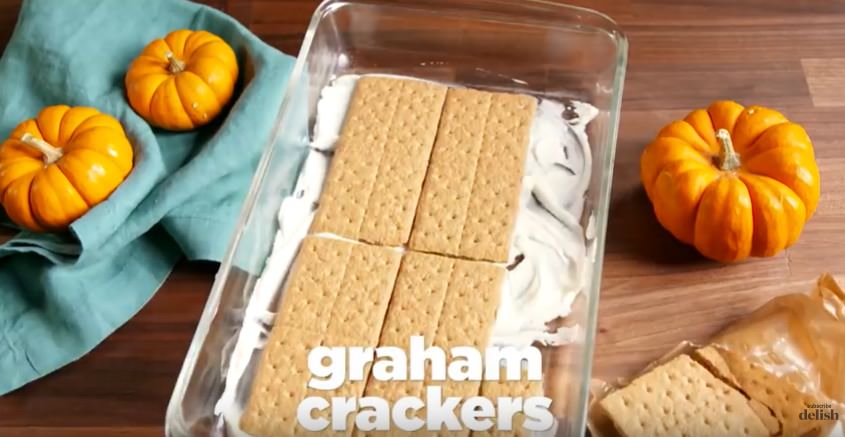 4. Cover with a layer of graham crackers.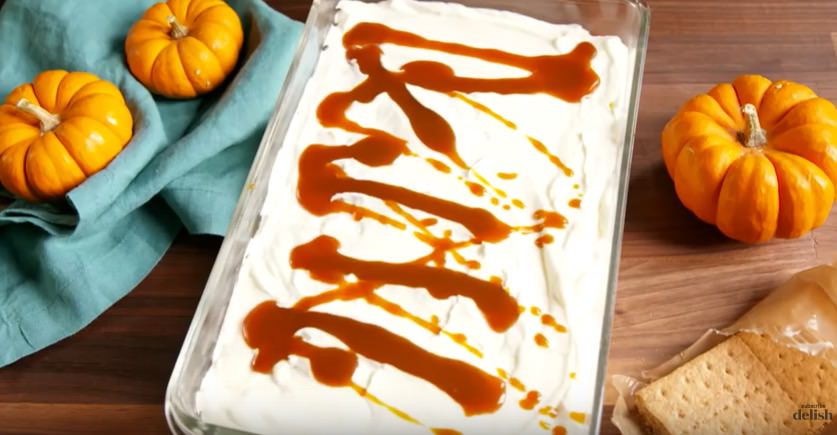 5. Spread on half the pudding mixture and then add a layer of half the cream.
Drizzle the caramel sauce on top of the cream and then repeat the whole process again.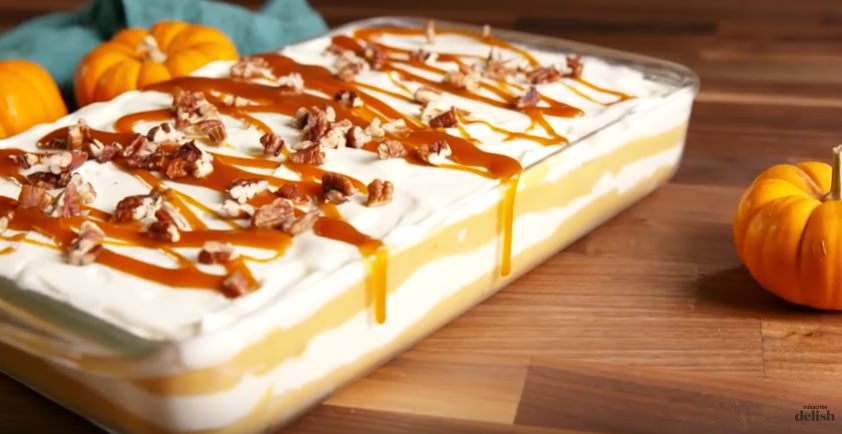 7. When the final layers are complete cover with plastic wrap and refrigerate for at least four hours.
Then top with caramel sauce and the pecans.
Watch the step by step guide on how to make this moreish cheesecake in the clip below.
If you have the perfect pumpkin-themed recipe, please share in the comments section below.
And don't forget to share this recipe with your friends and family.


[ad_2]