[ad_1]

Camden Dillard managed to balance working as an administrator at Rockingham County Schools in North Carolina and attending University of North Carolina at Greensboro, but when he was diagnosed with an aggressive form of pancreatic cancer in July he couldn't keep up.
Camden was one class away from graduating with a Bachelor of Science, but cancer made it too difficult for him to attend class. Since there was a real possibility that he might not graduate, his colleagues got together and worked with UNCG to come up with a solution.
When Camden was in the hospital, Erselle Young, Camden's supervisor, had an idea. Erselle contacted their school district's superintendent, Dr. Rodney Shotwell, and asked if he would speak with Camden's university.
Shotwell contacted UNCG and explained Camden's situation.
"I wanted Cam to know that he graduated before he passed, but the big piece is I wanted his kids to be able to see what their dad was able to do."
Since time was of the essence, once Shotwell was informed that UNCG would waive Camden's final class, Shotwell dressed in a cap and gown to deliver the degree to Camden.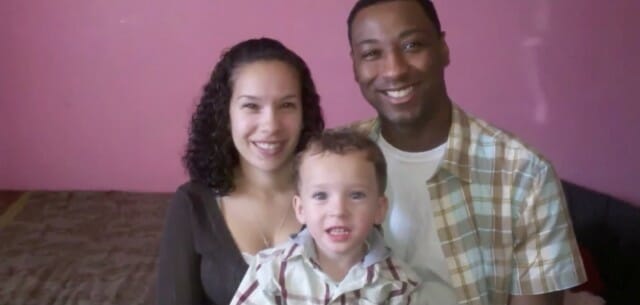 Christina, his wife, was glad her husband was able to receive his degree in his final hours. She was even happier that their children were able to witness their father's accomplishment.
"I think he wanted to do everything he could to make sure that they have somebody that they can say, 'I want to be like dad,'" she said. "That's all Isiah talks about now is, you know, 'I want to go to college just like daddy did. I want to make daddy proud. I want to do it just like daddy.'"
Hours after he received his diploma, Camden died.
This was such a wonderful gesture by all involved.
Share this on Facebook and thank those who helped Camden earn his degree during his final hours.


[ad_2]