[ad_1]

For most people the Fourth of July is a time for patriotism, a time to celebrate America, its freedoms and the people who fought to defend those freedoms.
But apparently, some people don't see it that way, and instead spent their holiday vandalizing a cemetery's memorial to US veterans.
During every patriotic holiday, Forest Lawn Cemetery, in Anderson, South Carolina, puts up a special tribute to the veterans laid to rest on their grounds by planting large American flags around the veterans' section.
"We have always embraced and honored our veterans and it's something we feel is important," owner Douglas McDougald told Fox Carolina.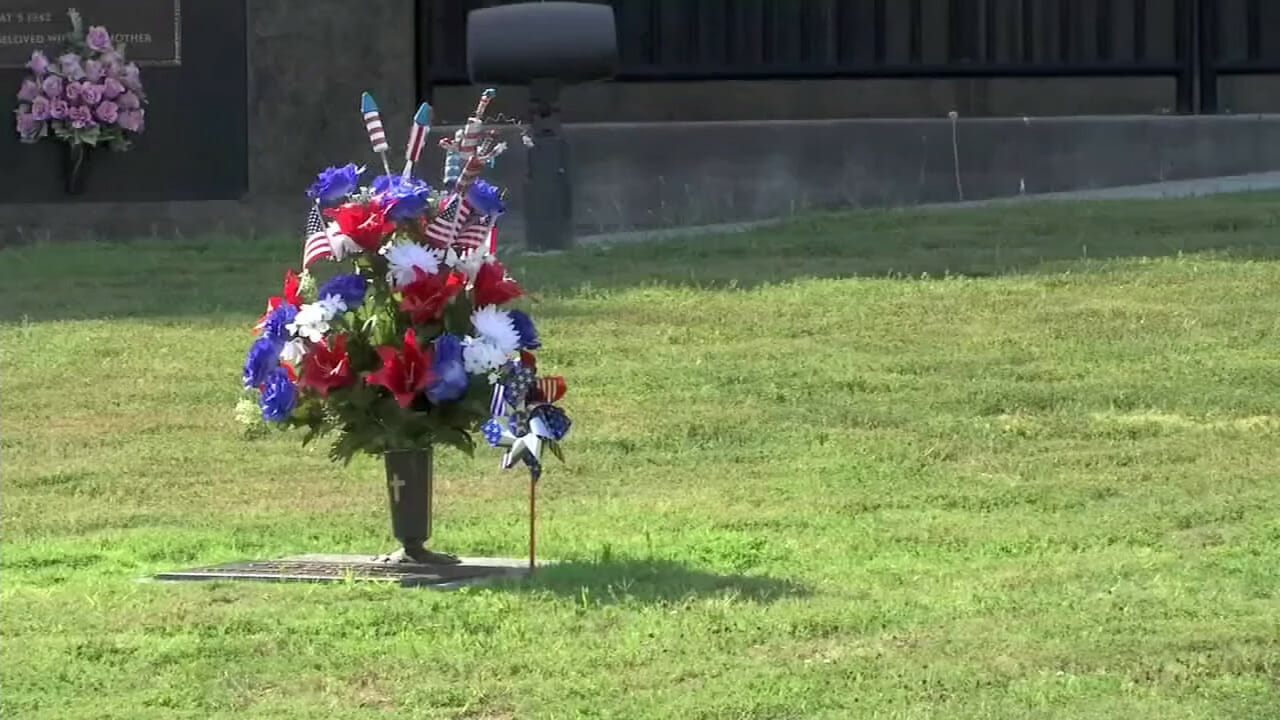 This Fourth of July, Forest Lawn put up 30 American flags—but when workers returned the next morning, the flags were suddenly gone.
After searching for them, they found a patch of burnt grass, with nothing but tatters of the flags left behind.
"They noticed that, in this spot, there were approximately 21 of 30 flags that were laying burned," McDougald told WSPA.
It was unlike anything they'd seen before: "We've put flags out for as long as I can remember," McDougald told CNN. "We've never had a problem."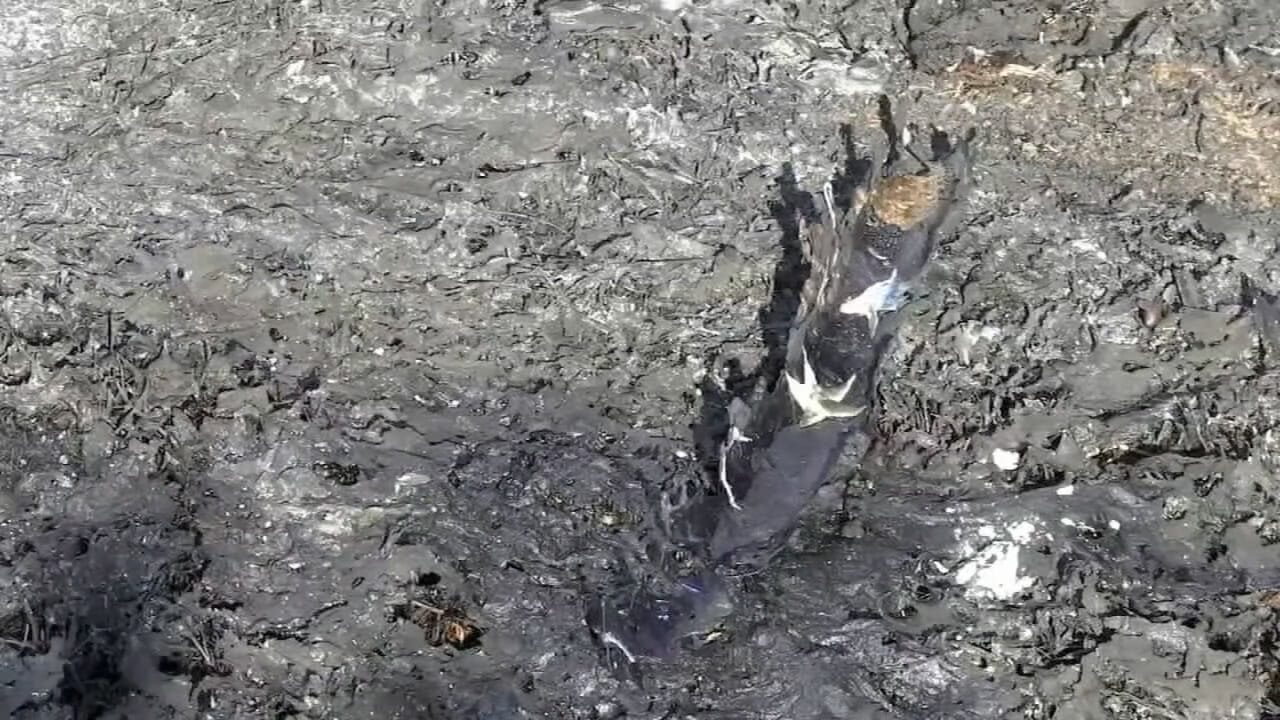 The news left the cemetery and the community shocked.
"I would like an explanation," Anderson county resident Kristi Pulliam told WSPA. "I mean why would you do that degrade or disrespect our veterans?"
Unfortunately, they were left without any leads of who could've done this—this was apparently the first crime of its kind.
"I have never heard of a cemetery experiencing this and we've never had this happen," McDougald said. "Talking to other cemetery owners they've never experienced it either."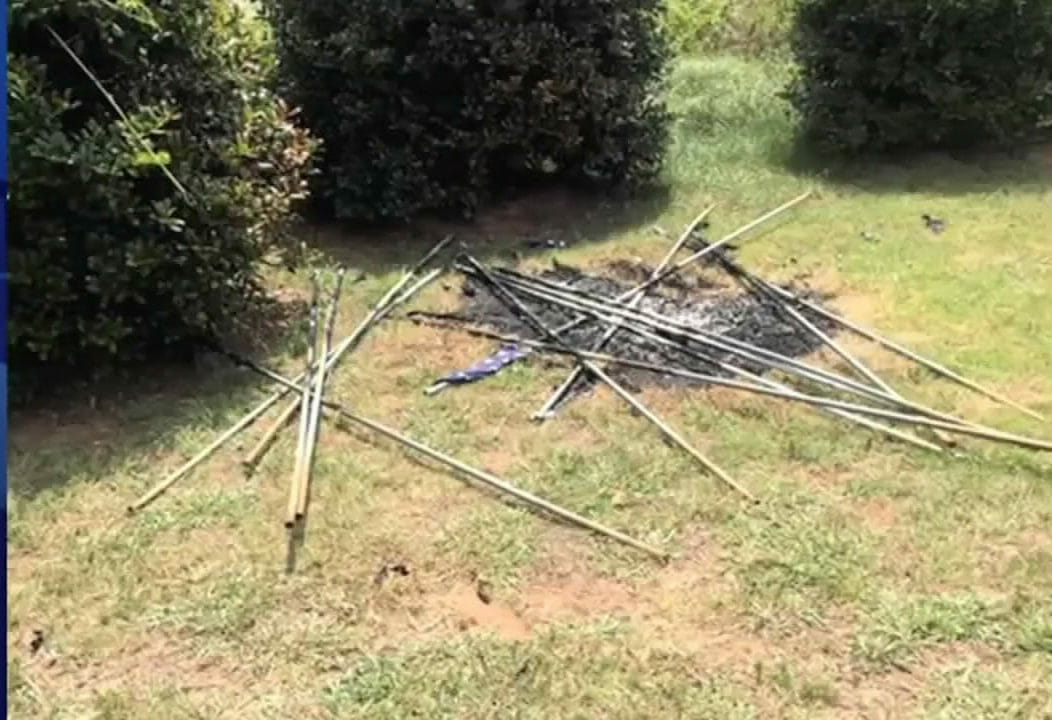 While there are no suspects yet, police are searching for the flag-burning vandals. Tips can be submitted to the cemetery or Anderson County Sheriff's Office. McDougald hopes that they can be tracked down before they commit any other crimes like this.
"We have a strong veteran community here in Anderson and you know if they'll do it here at our cemetery what's to prevent them from doing it somewhere else," McDougald said.
Or at least bring some justice to the veterans and their loved ones.
"We can replace the flags, it's just the hurt of those families who have had people buried there," McDougald told Fox Carolina. "And to find they had burned 21 flags, it really disappoints you."
Help track down the vandals by spreading the word! Share this story!


[ad_2]