[ad_1]

A whole generation was defined by the events of World War II. But as decades have passed, fewer and fewer of them are left as veterans get old and pass away. This year marked the 75th anniversary of the end of the war, bringing attention to the servicemen of the Greatest Generation.
Sadly, one of the last survivors of one of WWII's most pivotal episodes, the Attack on Pearl Harbor, died this month—but his heroic service will always be remembered.
Aaron Cook, who served as a US Navy Aviation Chief Ordnanceman during the war, died on August 10 at the age of 96.
Cook, from Fort Worth, enlisted in the Navy just days after his 18th birthday in 1940. A year later, the 19-year-old was stationed at Pearl Harbor during the surprise attack on the naval base that killed over 2,400 servicemen and triggered US involvement in the war.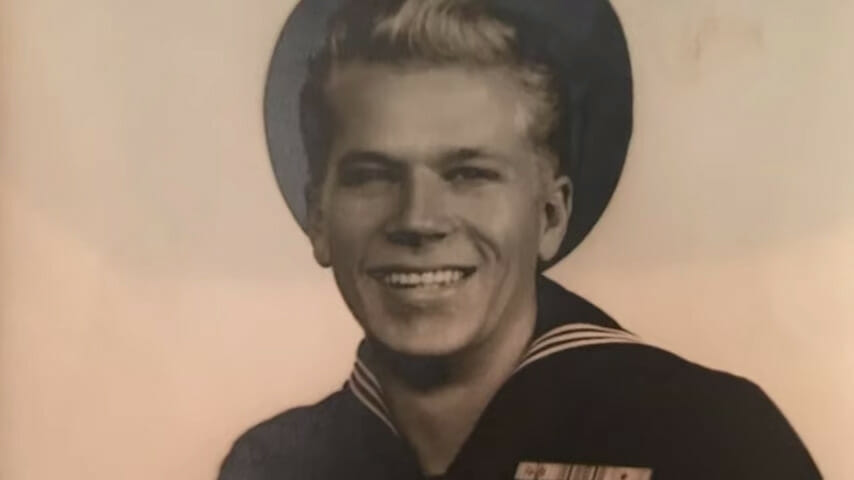 Like so many others, Cook was taken completely by surprise—and initially assumed the attack was just practice.
"It was a pleasant day, just like all the rest of them," Cook recalled to ABC13 in 2016, on 75th anniversary of the attack. "Suddenly, we heard these airplanes coming over. Somebody said, 'What's going on?'"
"These planes came over at 7:55, they were flying so low, it was scary," he told KHOU 11 in 2018. "They were so close you could see the expression on their faces… That first bomb blew out the windows and the shock knocked us down."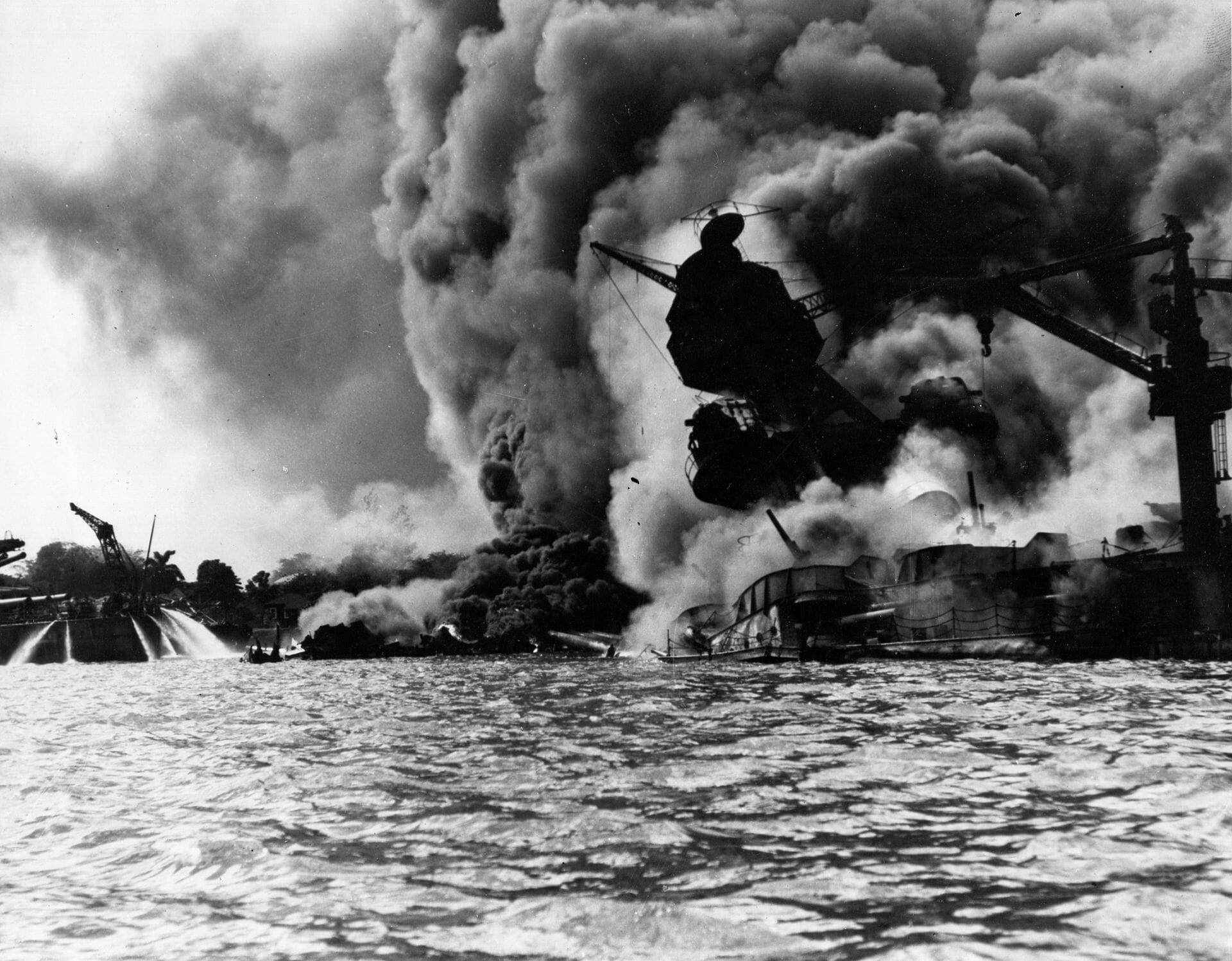 Cook was one of the lucky survivors of the attack. The next day—as the US declared their involvement in the war, and Roosevelt declared December 7 a "date which will live in infamy"—Cook volunteered to help retrieve the sunken bodies.
"We went out in crew boats and we pulled them out of the bay," Cook told KHOU. "We tied the dog tags on them to know who they were."
"I grew up in one day," he said of his experience in the attack.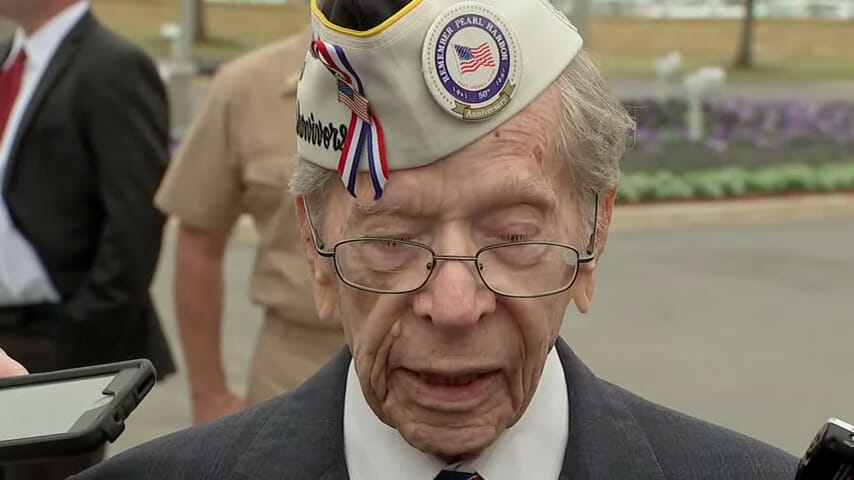 His wife, Marjorie Cook, says he didn't speak much about Pearl Harbor until decades later. "He was a great storyteller, but he did not say much for a long time," Marjorie told ABC13. "I'd say it was 20 or 30 years before he'd ever talk about it."
But as years passed, Cook remained one of the last survivors of the attack, and realized the importance of sharing his memories of the historic day.
"I think all of a sudden, it dawned on him what he'd been through," Marjorie said. "He was afraid that people were going to forget about that attack on Pearl Harbor. He wanted people to always remember that."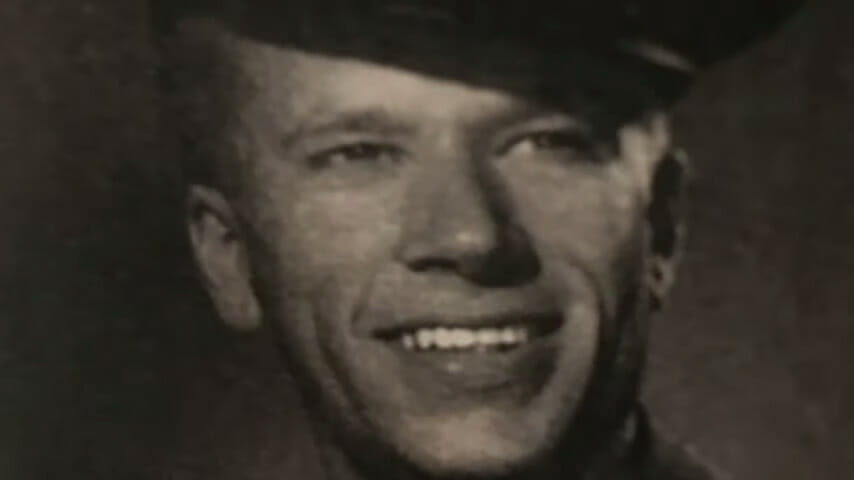 "I hope that they realize that, you know, it's something that we don't want to do again," Cook said in 2016. "Needless to say, I don't want to do it again anyway."
Cook was buried in a small ceremony in Houston. With most the war's servicemen now in their 90s, we are losing veterans at a faster rate than ever.
But their stories live on, and as long as we remember and honor their heroic service, they will live on.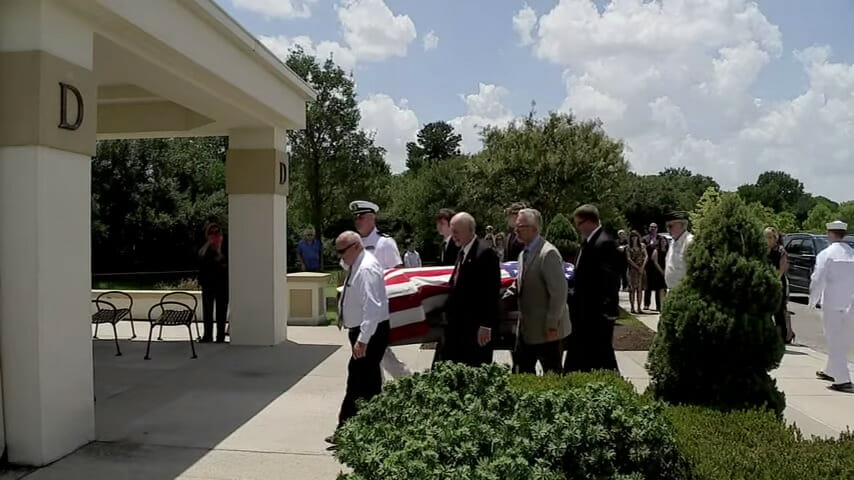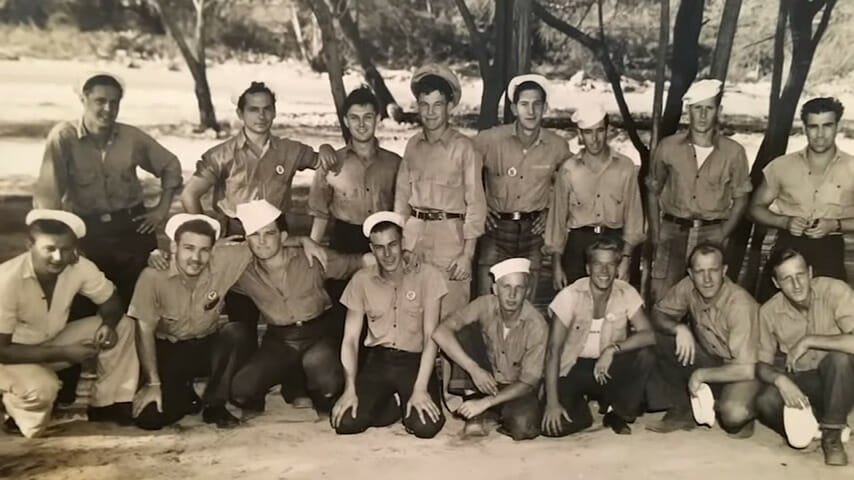 A true American hero. Pay your respects to this late veteran by sharing his story.


[ad_2]