[ad_1]

For anyone who has never flown before, the whole experience can be quite daunting.
Landon Bjornson, 7, recently took his first flight by himself to Portland to visit his dad, and while he was excited for the ride, his mother was nervous.
It certainly didn't help her nerves when she received a message from her autistic son's seatmate.
"I was feeling anxious and (Landon) was super excited to get to his dad and cousins," Alexa told Bored Panda. "I was more worried about missing him than how HE would do on the plane. That was probably his 5th or 6th flight so he knows what to do and how to act. I was just worried about him being 'annoying' to his seat partner."
In preparation for Landon's flight Alexas wrote a letter to give to her seven-year-old's seatmate.
"I really couldn't think of any other way to get my point and goal across besides a letter with an explanation and incentive for being kind."
She explained that Landon might ask "are we there yet?" a few times and included $10.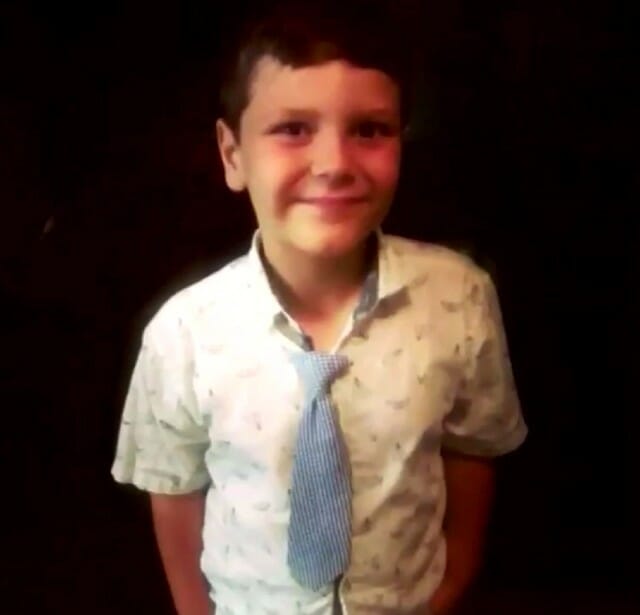 It turned out Alexa had nothing to worry about. Landon's seatmate was happy to sit next to him.
"We were cracking jokes, and after a while, he asked me to quit making dad jokes," Ben Pedraza, Landon's seatmate, told KATU.
At the end of the flight Ben took a photo of the two and sent it to Alexa to let her know everything went smoothly. He also informed her that he donated the $10 she gave Landon to the Autism Society of America in Landon's name.
"I felt total relief and humbled when I got Ben's message. I was overwhelmed and did cry a few tears just to see the humanity and love that still exists in the world," Alexa said.
She shared a screenshot of Ben's message on Facebook and it went viral.
Ben's act of kindness is exactly what we need in this world. We need more compassionate people like him.
Share this to thank Ben and to inspire others to do similar acts of kindness! 


[ad_2]