[ad_1]

Lillian Borden was born on September 5, 2019 and her parents Leann and Patrick thought she was absolutely perfect. Nothing occurred during Leann's pregnancy or the birth to suggest otherwise.
But an observant nurse noticed something after Lily was born, she was moving her arms and legs in an odd way. An MRI was ordered and an "ominous spot" was discovered on her brain stem.
Lily and Leann were flown to Oakland, California from Reno, Nevada where baby Lily would begin the fight for her life.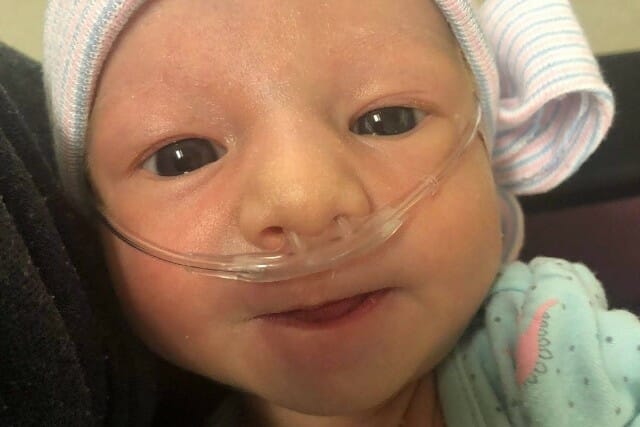 "She was not distressed at birth, we held her, she cried, we cried, all was right with the world," Leann told Good Morning America.
However, days after Lily's first MRI another scan revealed that the tumor had grown and also went down her spinal cord. Lily was diagnosed with a stage 3-4 malignant glioma.
According to a GoFundMe set up for the family, the tumor was inoperable.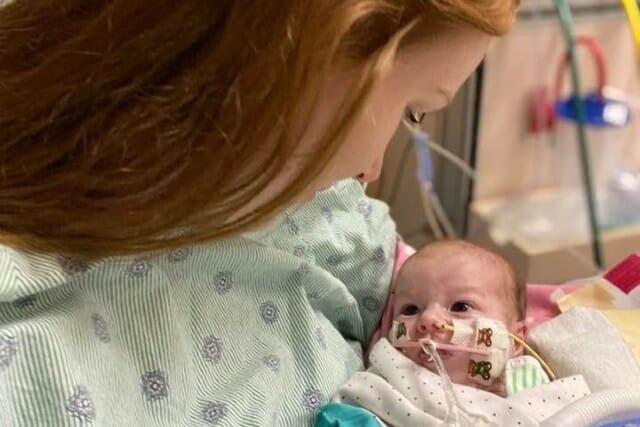 Although Leann and Patrick were given little hope that Lily would survive, a new kind of chemotherapy could potentially save her.
On October 2, Lily began treatment and three weeks later an MRI revealed no sign of the tumor.
"Everyone in the hospital is in shock," Leann said. "They say it's magic. I say it's faith."
Lily was allowed to go home in December and she recently celebrated another milestone, she was declared cancer-free. Lily, who is almost five months, and her parents rang the cancer-free bell.
"I want to thank Dr. Hastings for saving my baby. You guys are all incredible. I've never met such amazing people in my whole life," Leann said.
This is such great news! I hate that children have to battle such a terrible disease, so I am so glad that Lily has been declared cancer-free. May you continue to stay happy and healthy.
Share this to send you well wishes to Lily and her family.


[ad_2]