[ad_1]

Weddings are a great time for family members from near and far to gather to celebrate an individual's special day. But sometimes some family members are just too far away.
When Sahrah Elswick celebrated her marriage to her husband Zachery, she wanted to set up a little tribute to her beloved "Mawmaw," who died in 2017.
Little did she know that the seat she set up for her grandmother would create such a heartbreaking moment.
At Sahrah's wedding in West Virginia, a white rocking chair with photos of Mawmaw and a sign that read "We know you would be here today if heaven wasn't so far away," honored her grandmother.
"It meant everything to me to see this at my wedding. It was so important that she be a part of my day because we were very close and I'm so glad I did it because now I see that it meant even more to him," she told TODAY Food.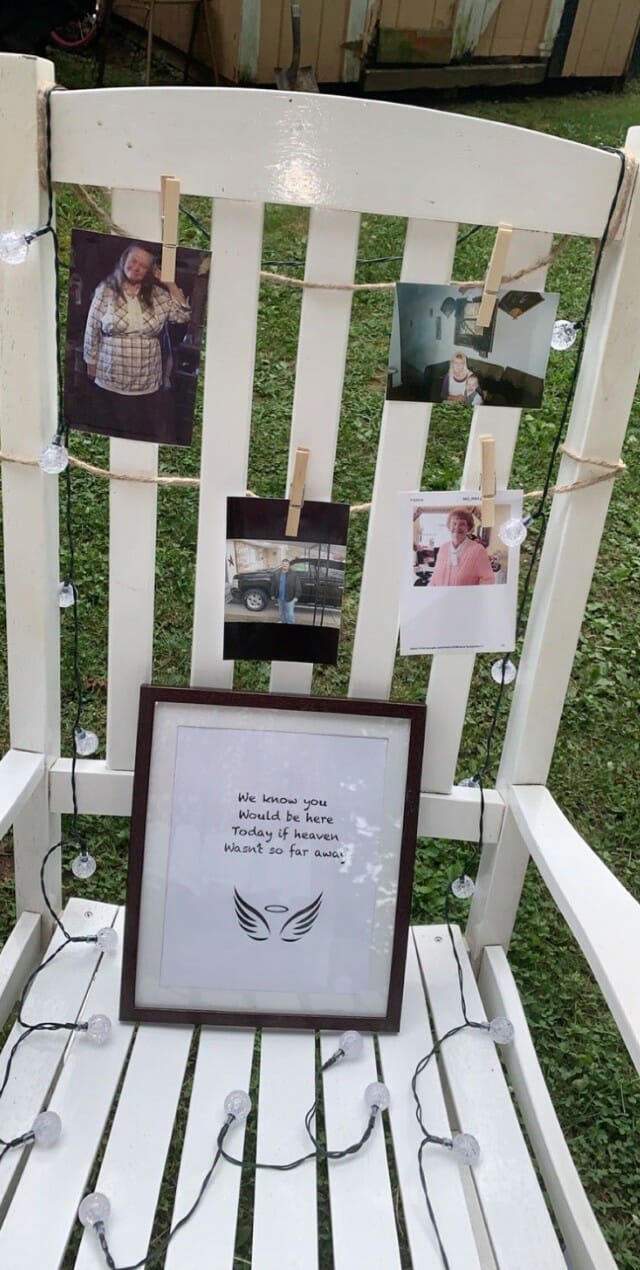 During dinner, Sahrah noticed a heartbreaking scene: her grandfather sitting with the special memorial.
"When I saw him sitting there I immediately burst into tears I was just so heartbroken and also in awe at how much he loved her," she said.
Her grandfather, who she calls Pawpaw, said he "just wanted to sit with her and be there with her." The couple, who were married for 45 years, had a "fun, loving relationship" and it's clear how much Mawmaw is missed.
It was a moment Sahrah had to capture. She shared the touching scene on Twitter and it went viral.
Pawpaw sat and ate with mawmaw today at my wedding 🥺 pic.twitter.com/GEXWMCfgXB

— Sahrah Elswick (@sahrahMichelle) July 7, 2019
Many users shared stories of their own tributes to loved ones who weren't able to attend their weddings.
Wow. I shed a few tears. This is so heartbreaking.
Have you had a similar memorial at your wedding? Share this on Facebook and let us know. We'd love to hear your story.


[ad_2]