[ad_1]

While the past few weeks we've been inundated with news about the coronavirus, the majority of it has had a negative tone to it. But finally there's some positive news to report–an elderly couple that fell ill with the virus at the beginning of February are home and virus-free!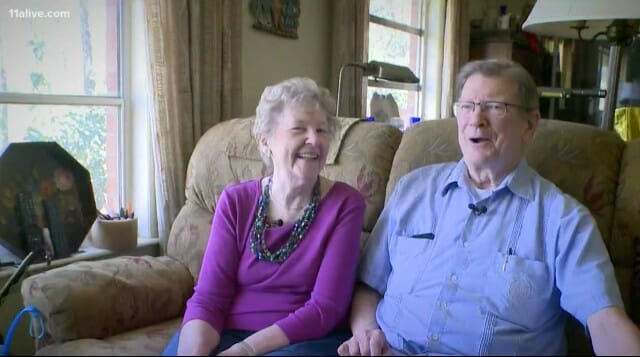 Clyde and Renee Smith, an 80-year-old couple from Atlanta, went on a cruise on the Diamond Princess with their grandchildren on January 18. During their trip they learned of passengers who had become sick while on an excursion that took place off the ship in Hong Kong.
Since they went on the same excursion they were tested for the coronavirus and on February 7, they both learned they were positive.
"We were completely floored," Renee said.
"Not alarmed, but surprised," Clyde said.
They were taken to a hospital in Tokyo where they spent time recovering before being transported to a hotel. Once Clyde's pneumonia cleared and they tested negative for the coronavirus twice, they were allowed to return home.
The elderly couple were welcomed home by friends and family.
Now that they're home and remained relatively healthy throughout, they're counting their blessings.
"We are the type of people that they say that this virus would really take out," Renee said. "So we are very lucky."
For those who may still be concerned about contracting the virus, Clyde offered some advice.
Be cautious and don't panic," he told FOX 5 Atlanta. "That never helps anybody."
This is such great news. I can't wait to hear more stories like the Smiths'.
Share this to spread the Smiths' good news.


[ad_2]