[ad_1]

Every year on Valentine's Day, countless flowers are delivered to loved ones around the world. But none might be more special than those delivered to Tracy Cox in Kentucky.
Like clockwork, Tracy's doorbell rings on February 13, her birthday, and February 14. Each year it's always the same thing, flowers and loving note from her husband, but what makes it special is that her husband died in 2012.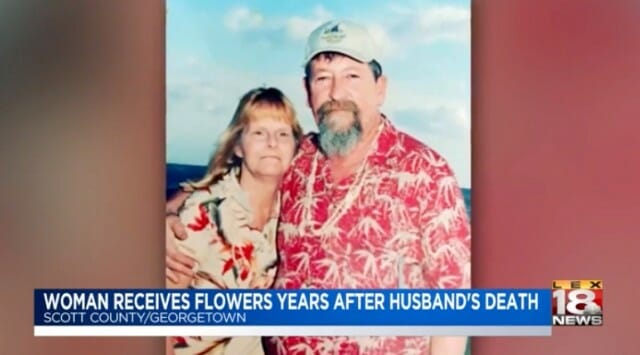 In 2009, Tracy's husband Rich was diagnosed with stage 4 throat cancer. He battle the disease for several years before dying in 2012.
But before Rich died he did two things. The couple renewed their wedding vows – they married in 1986 – and he made arrangements for his wife to receive flowers every year.
"Thank you Dad for showing us what True Love Looks Like! Just trying to carry on the legacy of my fathers huge heart and Gratitude," the couple's son, Nicholas wrote on Facebook.
"This man had and did everything with love. He didn't have much but would give you the shirt off his back. His having 'everything' was our big family to love. That's what made him RICH!"
My heart is melting. How sweet of Rich to think of something like this, especially at a time when he was fighting for his life.
Share the love on Facebook.


[ad_2]