[ad_1]

Christmas is coming up fast, and the holiday shopping season is well underway.
While some people brave the lines at the mall, more and more people today are doing their shopping online and have dozens of packages full of goodies showing up at their door.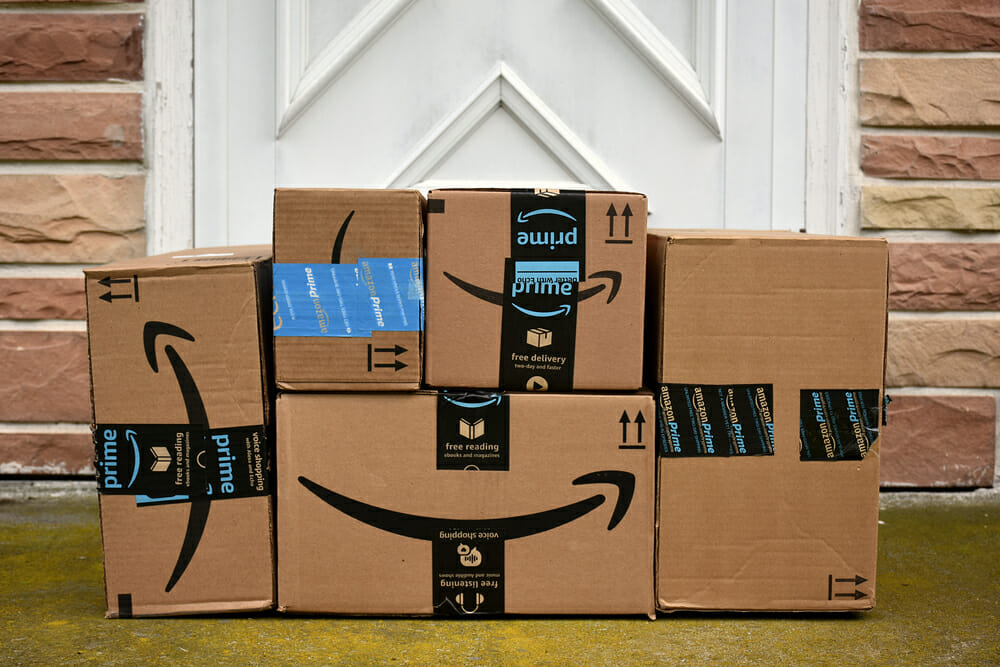 But what do you do with all those boxes? Sure, you could reuse them for storage or recycle them… or you could have some fun with them first. No, we're not talking about a box fort. We're talking about a brilliant joke to play on your spouse.
When it comes to pranking her husband, Maureen Pritchard is always thinking a few steps ahead: her big April Fools joke this year took months of planning.
The plan required her to save up all her Amazon boxes. She saved all the packages for six months—not just her own, but her mom's and sister's too.
By April, she had quite a collection… so she placed them all outside her home, making them look like one huge (and definitely expensive) order!
Her husband Rob had no idea, so when he pulled up home from work, he thought his wife had gone a little crazy with the credit cards.
Maureen waited at the window, recording his reaction:
And it definitely seems like he fell for it:
"When he saw me recording out the window I thought he realized that it was a joke," Maureen wrote. "But when he came inside he kept asking, What IS all that?!?'"
But when Maureen explained that it was all a joke—and the six months of planning that went into it—he couldn't help but laugh (and perhaps roll his eyes at his crazy wife.)
 He wasn't the only one who fell for it… so did a lot of curious neighbors (or possibly package thieves).
"You have no idea how many people slowed down or stopped in front of our house all day today!" Maureen wrote.
The prank was a hit online, too. Her post was shared over 3,000 times on Facebook. People loved the unique prank idea and her commitment to the joke.
As for what she'll do now with six months worth of Amazon boxes, well, she didn't think that part through: "Anyone need any boxes?!?"
So consider saving all those boxes this Christmas… you never know when you can use them!
Know someone who loves a good prank idea? Share this story!


[ad_2]