Texas stripper breaks jaw, teeth and sprains ankle after falling from 15-foot pole in routine
|
The Texas stripper seen falling from a 15-foot tall pole in a clip that went viral over the weekend says she is okay.
As per reports, the dancer, identified as Genea, suffered numerous injuries after falling from the pole at a club in Dallas, Texas.
Twitter user @xvreae uploaded footage of the accident, showing Genea falling from a great height. The video was seen by hundreds of thousands of people over the weekend.
According to News4Santonio, however, Genea has since posted a video to her Instagram account to allay fears.
The stripper can be seen sporting chipped teeth, while she needed stitches on her chin.
"I pretty much broke my jaw and I have to have surgery on it tomorrow (Monday)," Genea said in the video. "I broke some teeth and I got a sprained an ankle. But aside from I got some stitches, but aside from that I'm good. I have no broken limbs, I walked away myself. I got up right after it happened."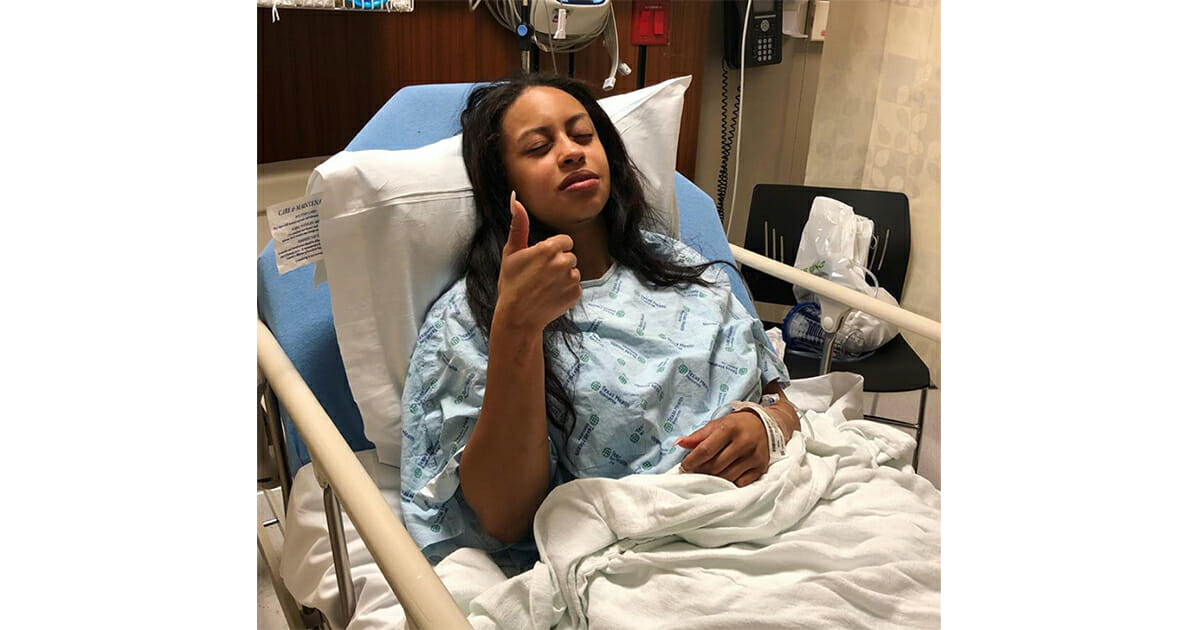 A follow-up post confirmed surgery on her jaw went well, with Genea now in recovery.
Her Instagram account also provided a link to a GoFundMe page set up to help cover her medical bills. We're just glad to know she escaped serious injury, and we wish her all the best moving forward.
Share this article if you want to send thoughts and prayers in Genea's direction.
fbq('init', '314028565671796'); fbq('track', 'PageView'); fbq('track', 'ViewContent');