[ad_1]

As the Coronavirus is at the forefront of all of our minds, we are reminded that the simple act of hand washing is the best way to keep these virus germs at bay.
Of course, if you have any flu-like symptoms you need to isolate yourself immediately but those of us trying to stay healthy must remember hand hygiene.
This is easy for adults as our thoughts regularly go to the fear of how bad the spread of this virus could be and if we think of something else the 24-hour news cycle or social media will soon bring us back to this current pandemic.
But for children they don't worry like us and we all know they are subjected to a germ-filled environment every day in their classroom. While this is a good thing to build their immune system these unusual times call for more stringent measures to keep sickness at bay.
As we send our kids off to school every day the responsibility of reminding children to wash their hands falls on the teachers, which isn't easy with so many children in each class. But one teacher has come up with a simple and ingenious way of helping to keep the importance of handwashing at the forefront of her kids' minds.
The 3rd grade teacher decided to use her teacher stamp on the kids' hands and offer a prize to those who had washed the ink off by the end of the day.
Keeping the germs away
"We are doing our best in room 550 to keep the germs away. Students got stamps on their hands this morning. If it's gone by the end of the day from washing their hands, they get a prize. 😉 We are trying." said Missouri teacher Shauna Woods in a Facebook post.
Even though her kids have access to hand washing and hand sanitizer Shauna needed an incentive to encourage them to wash their hands even more.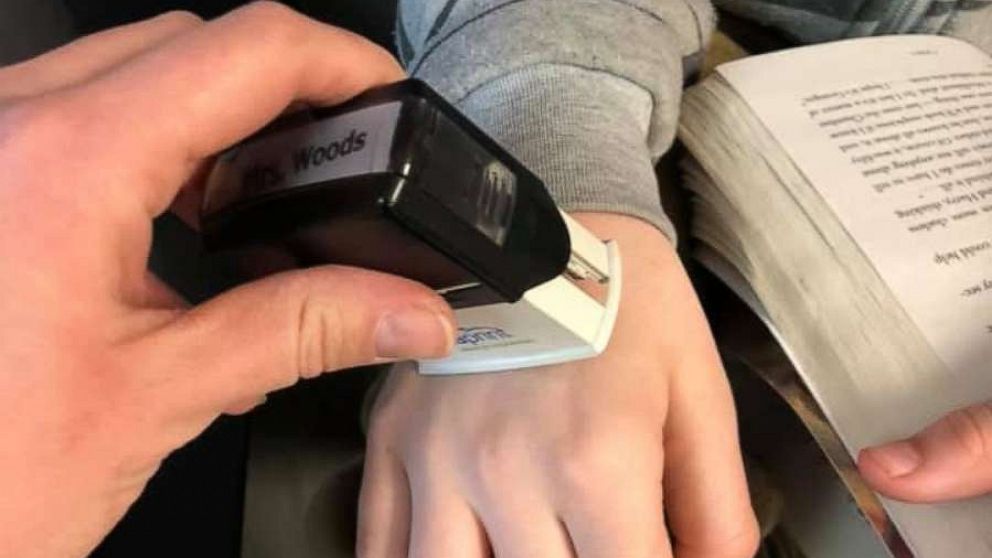 "It's a fact of life that many kids are in close corners, interacting with one another all day. They share many things, including germs," Shauna told Good Morning America.
Shauna, who has been teaching for 8 years, says her goal was that regular handwashing became second nature to her kids and I'm sure the prizes help.
"I even joined in on the fun and put a stamp on my hand to be their positive role model," she added.
Such a great idea which parents can also do at home when the kids aren't at school.
Please share to let more people know.


[ad_2]