[ad_1]

Demitri Dugar, 67, and her husband Ottis, 86, were driving to a Denny's in Oak Park, Illinois when they suddenly found their car surrounded by police with guns.
"I really had to think, sir," Ottis told ABC7. "If I would've made any false move, they would have started shooting."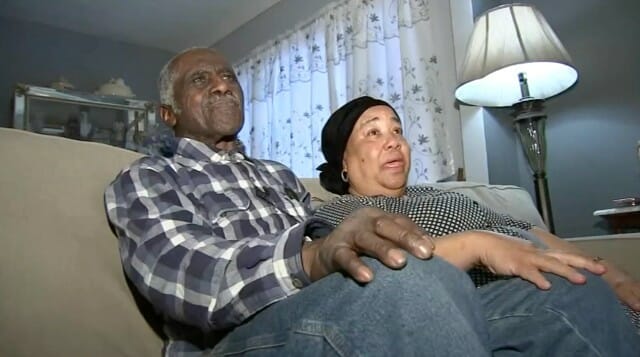 The elderly couple, who are great grandparents, said the incident that left them shaken occurred after they left their usual bank. Oak Park and River Forest police surrounded their vehicle and with guns drawn and demanded they exit their vehicle.
Police believed they had just robbed a bank.
"They asked me, 'Who's in the car?' I said my husband. 'What's his name?' I said it's Ottis. 'Does he have a gun in the car?' I said no, we don't have any guns. 'Well if he's got a gun in the car we're going to shoot him!'"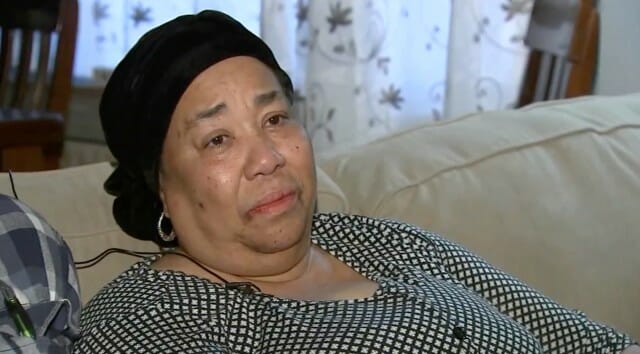 The couple was handcuffed in separate cars, which the Oak Park police corroborated in a statement later that day. Ottis, who is a Korean War veteran, and Demitri, who is diabetic, were detained for approximately 40 minutes while witnesses were called to identify the alleged armed bank robbers.
In a statement from Oak Park police, they admitted it was a case of "mistaken identity."
A witness gave a description of a car and license plate after a reported armed bank robbery. Police responded and stopped Demitri and Ottis and handcuffed them in separate cars. While a witness confirmed the elderly couple were the suspects, a bank teller "corrected the information."
"The couple was immediately released and officers involved in the incident apologized for the mistaken identity. Officers also said the couple did not express any anger or concern about the incident, which all occurred within just a few minutes."
This is such a horrible incident. Even though the police reportedly apologized to the couple, it still doesn't excuse their behavior.
What do you think of this couple's treatment by the police? Let us know on Facebook.


[ad_2]