[ad_1]

When Pastor Gus Brown pulled up to Akron Alliance Fellowship Church in Akron, Ohio in mid-August he noticed something was missing.
The church's brand new air conditioner was gone. Brown contacted the police right away.
The only thing that was left was the concrete slab where the unit sat and tubing that was cut so perfectly, Brown said the air conditioner had to be taken by someone who knew what they were doing.
"It was a brand new unit that we had just put in. We hadn't even made the first payment on it yet, it had only been in a few days," he told FOX 8.
The unit cost the church $3,500 and they barely had time to use it before someone stole it.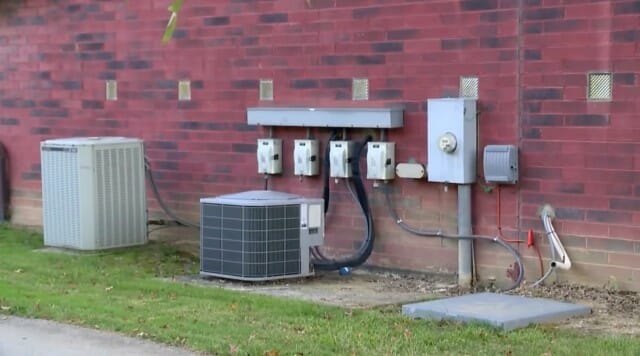 While the case of the stolen air conditioner is still under investigation, Brown has a message for the thief or thieves – he believes there were two because it would have been too difficult for one person to pick up the unit.
"Whoever stole our AC unit – Keep it. It's hot where you're going."
Brown put the message on his church's sign for all, but especially the thief, to see.
Brown is hoping the person who took the unit will rethink their choices, and maybe even attend church.
"That you are wrong and staying on this path will only get you one place. And we don't want you to go there."
FOX 8 reported that even though it is forecasted to be hot this weekend, Akron Alliance Fellowship Church plans to hold their usual services.
How could anyone steal from a church? I hope someone comes forward and confesses.
Spread this so the thief can be caught.


[ad_2]