[ad_1]

Recently, the city of Houston experienced a number of incidents where suspected drunk drivers have killed innocent people. The latest incident occurred Thursday evening when a Ford F-150 left the road and hit a man in a motorized scooter.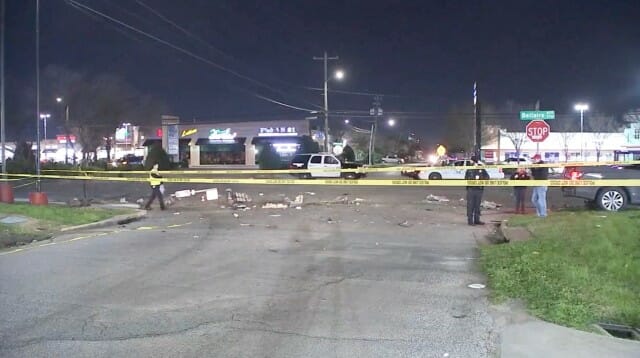 According to police, the man was riding his scooter in the crosswalk when a "highly intoxicated" driver veered off the road, hit several concrete pillars and a bus stop before hitting the man.
It wasn't until the truck hit a gas station sign that it came to a stop.
The victim was transported to a hospital where he died.
"We're 24 hours removed from three individuals losing their life — one of them a three-month-old baby — due to intoxication, and now apparently we might have another one already," Sean Teare, vehicular crimes chief for the Harris County District Attorney's Office, said. "It is never ending."
Thursday night's victim was Houston's fifth person to die in a similar matter in just a short amount of time.
The investigation is currently ongoing, but police believe the driver was traveling at a high rate of speed when he crashed. He also showed signs of intoxication after the crash.
Driving while drunk needs to stop! Share this if you agree.


[ad_2]