[ad_1]

On July 5, a 69-year-old grandmother in Charlotte, North Carolina, was reported missing after her family went to check on her after the holiday and found her TV on and an open can of soda.
"We went everywhere," Nate Cassel, the woman's 33-year-old grandson, told InsideEdition.com. "We went to places we thought she might be at, friends' houses, the bus terminal."
The family searched high and low for 69-year-old Sandra Adams, but they had no luck.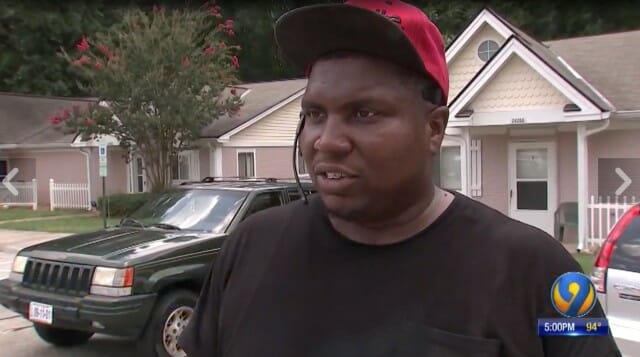 After five days of searching, things were looking pretty grim.
"Oh my God. Couldn't sleep. My appetite was gone. It was very, very, very hard," Nate said. "My mom was devastated. She cried for days."
When everyone started to lose hope Nate and his friends decided to search the woods behind his grandmother's apartment. She had been known to take a walk around her complex, but because the trees were so dense behind her building no one had bothered to look there.
The search party fought through the heavy brush for about a quarter mile until they reached a park and that's where they discovered a body, face down in the bed of a creek.
Initially everyone thought Sandra was dead.
But once police arrived, to what they believed was a deceased body, Sandra began to move.
"As we were coming toward her, she raised her arm up," Officer Brian Nicholson with the Charlotte-Mecklenburg Police Department told WSCOTV.
Sandra was transported to the hospital where she was treated for a stroke.
"It's a blessing. It's a blessing, a big blessing," Nate said. "A miracle. She's a strong lady."
It truly is a miracle! Any longer and who knows what the outcome of this story would have been.
Share this story to thank Nate and his friends for their persistence on locating Sandra.


[ad_2]