[ad_1]

Four men suspected of raping and murdering a veterinarian have been shot dead by police after being taken to the scene of the crime.
As per reports, the men forced themselves on Priyanka Reddy, 27, and then proceeded to murder her and set her body on fire.
The incident occurred in the Indian city of Hyderbad on November 26. Reddy's body was found less than half a mile from the scene of the rape, said to have taken place after a lorry driver stopped to help her change a flat tyre.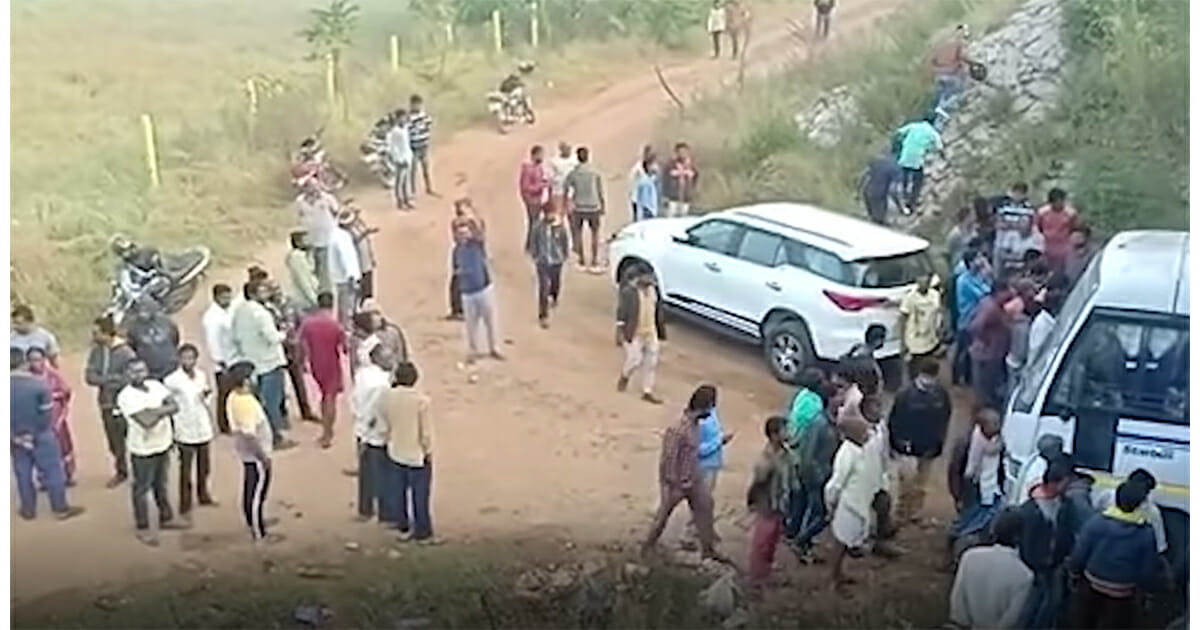 Local media have reported that Reddy had initially called her sister to tell her she was waiting while her tyre was being changed. She was, however, taken behind a line of trucks before being raped.
Four men – all between the ages of 20 and 28 – were arrested. They were held in custody for a time before being taken to the scene of the crime.
As per reports, the deputy commissioner of the police in Shamshabad explained how police told the accused they would be returning to the scene to 'reconstruct' the crime on Friday, December 6.
During the 'reconstruction', though, the suspects were gunned down. Speculation insists one of the men tried to grab for a police officer's gun, resulting in all four being caught in crossfire. Two officers were also injured at the scene.
After the deaths of the suspects, some 300 people reportedly gathered to praise the police for killing them. Officers were hugged and lifted into the air, while others sang "long live the police".
Reddy's sister praised the officers, thanking them for their support. Others, however, have condemned them for taking matters into their own hands.
Maneka Gandhi, an MP from India's ruling Bharatiya Janata Party and a former Cabinet minister, questioned the wisdom of cheating the justice system.
"They would've been hanged by court anyway," she said.
"If you're going to kill the accused before any due process of law has been followed, then what's the point of having courts, law and police?"
It seems to have divided people online, too. Where do you stand? Did the police officers do the ring thing in dishing out early justice? Let us know in the comments box.
Meanwhile, share this article on Facebook to send prayers to Priyanka's family.


[ad_2]