[ad_1]

Yashveer Singh, 11, was traveling with his family through Virginia when their Dodge Grand Caravan was struck head on by a Ford F-250.
Yashveer's parents and six-year-old sister died at the scene. He was transported to a hospital and treated for serious injuries.
Now his New Jersey community is rallying behind him.
On August 15, Douglas W. Sours lost control of his Ford F-250, crossed the center-line and slammed into a minivan along a road in Virginia.
Gurmeet Singh was the driver of the other vehicle. Two of his passengers, his wife, Jasleen Kaur, and their six-year-old daughter, were killed in the accident. Gurmeet's 11-year-old son survived.
Everyone was wearing a seat belt at the time of the crash.
Yashveer was flown to UVA Medical Center where he was treated for a pelvic fracture and other injuries, according to a GoFundMe set up for the boy's future.
While he continues to recover, his community in New Jersey is mourning alongside him. Neighbors remembered the family fondly, saying that Gurmeet was a "jolly man."
A GoFundMe was set up to help the boy.
The 11-year-old is expected to recover physically, though it may be awhile until he recovers mentally and emotionally, if ever.
Community members said they were unsure who would take care of the boy, but it was possible that his grandparents were planning on flying in from India.
"While nobody can ever fulfill the void in Yash's life, as friends and family, the least we can do is to come together and contribute our share for the medical expenses of Yash, funeral expenses of the family, and more importantly, contribute towards the future of Yash," a note on GoFundMe said.
Since the fundraiser began, more than $100,000 has been raised. A trust fund will be set up and Yashveer will only be able to withdraw the money in installments once he turns 18.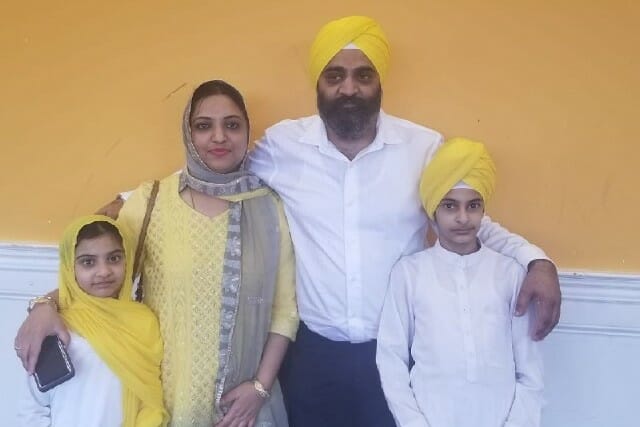 The circumstances surrounding the fatal crash are still under investigation.
If you can donate, please donate to help this little boy. He lost his entire family.
Pass this on because even if you can't donate, maybe someone you know can. 


[ad_2]