[ad_1]

On their HGTV show Fixer Upper, Chip and Joanna Gaines made homeowners' dreams come true by shiplapping old houses into farmhouse-chic dream houses. But offscreen, they're making a huge difference for the people who need it most.
On June 19, the couple visited St. Jude Children's Hospital in Memphis, Tennessee to deliver an amazing gift: a check for $1.5 million dollars. According to People, the Gaineses made a day of it, singing songs and reading stories to the young patients.
The optimistic spirit of their property flipping series was shared by the children fighting cancer.
"As we walked in today, a little boy told us that he's 'demo day-ing' his cancer treatment and that's pretty much the best thing I've ever heard," Chip said at the event, according to People. "In our world, demo day marks the end of one chapter and the beginning of a newer, more exciting one."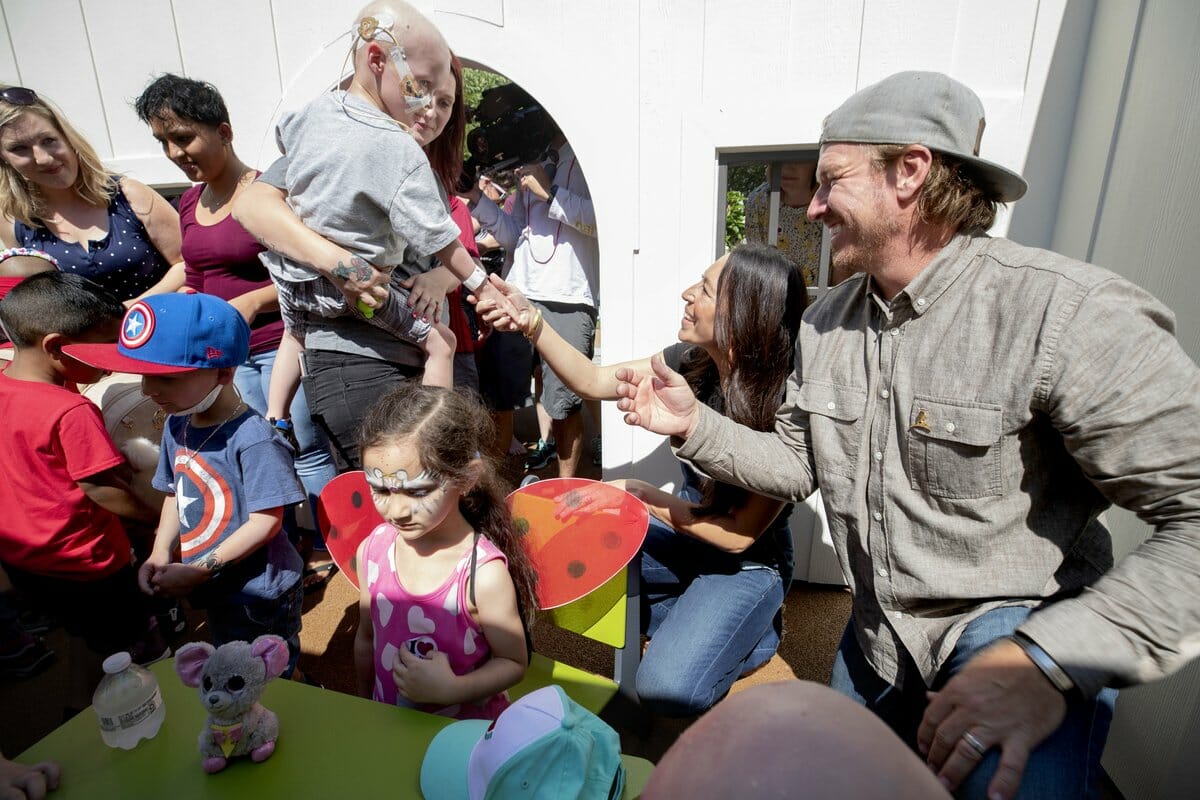 But that wasn't the only surprise the Gaineses had in store. The couple put their home improvement expertise to great use by making a welcome addition to the hospital.
St. Jude is home to the Target House, a free housing complex for families staying at the hospital for more than 90 days. The Gaineses agreed the space outside the house could use an improvement, and decided to build a playhouse for the kids containing a play kitchen.
"There's something so special about spending time together outside," Joanna said. "While we're hopeful that these families will not have to stay here for very long, we wanted to create a retreat for them to explore while they are here."
The playhouse is surrounded by a gateway of colorful flowers. "We knew we wanted it to feel whimsical and fun," Joanna said. "Our hope is that this space brings a bit of joy to the families here."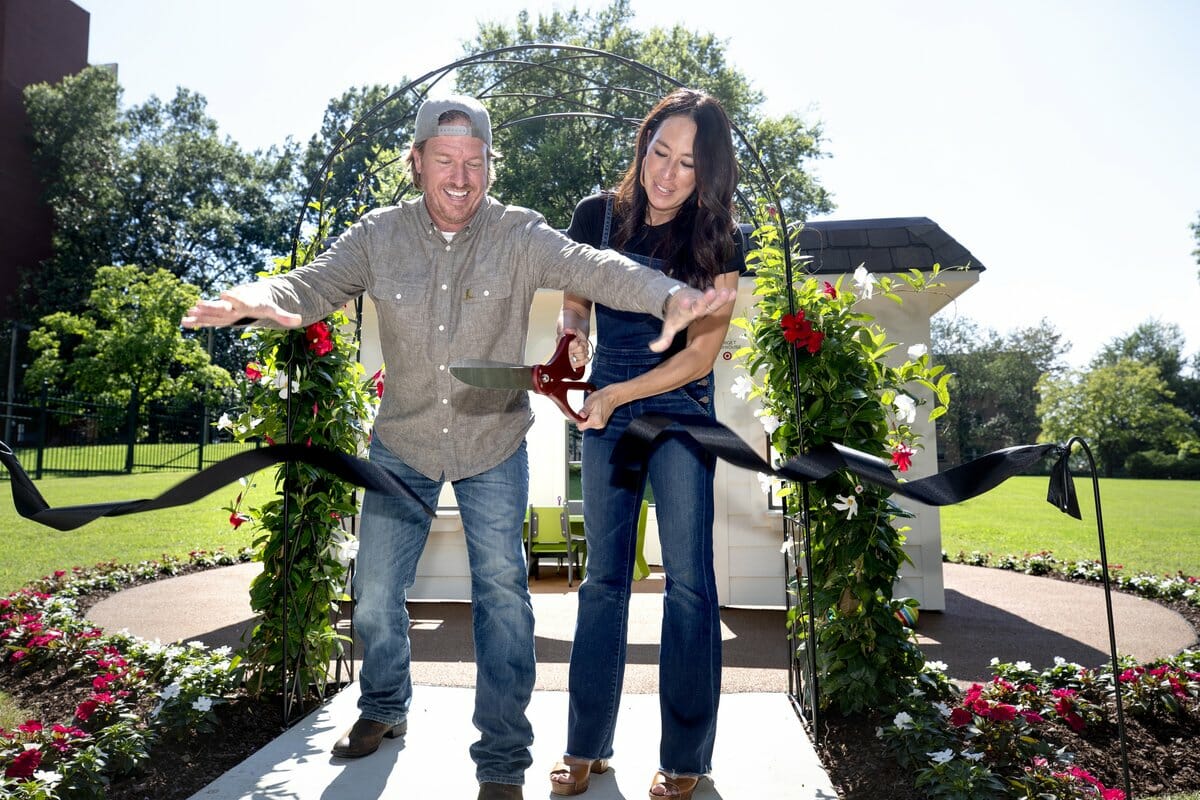 But Chip and Joanna didn't do it alone. Their contributions were the result of an online fundraising campaign that went far beyond their expectations.
On June 4, Chip unveiled on Instagram the "Chip in Challenge," inviting people to make donations towards St. Jude online, encouraging that they donate under the name of someone they were "rooting for."
According to People, the campaign got the attention of major celebrities—including Jennifer Lopez, Alex Rodriguez and Kacey Musgraves.
The fundraising mission hit close to home for Chip. When his friend and marathon trainer Gabe Grunewald entered end-of-life care, he encouraged his followers to hit the $500,000 fundraising goal, promising not only to personally match all the donations made that day, but to also make an equal match towards the Brave Like Gabe foundation.
Sadly, Gabe died the following day.
The campaign ran until June 11. When it was all done, Chip revealed on Instagram they had raised a total of over $2 million dollars—the $1.49 for St. Jude plus over half a million for Brave Like Gabe.
This wasn't the first time the Gaineses raised money for St. Jude. They had a campaign in 2017—promising that Chip would give the people what they wanted by cutting his hair. The more money raised, the shorter his hair would go.
$230,092 later, Chip kept his end of the bargain—by going bald.
After that experience, the children of St. Jude left a deep impact on Chip, and he knew he would have to return for another round of fundraising.
"Those kids changed us—their joy, their hope, and playfulness in the face of their battle against cancer, there's no way it couldn't have," Chip wrote on Instagram.
Chip and Joanna ended Fixer Upper in 2018, and are currently working on their own TV network.
But in the meantime, their kindness can be felt by the families staying at St. Jude.
"To see their faces light up as they challenge their friends to a game of lawn bowling or explore the new playhouse designed by the incredible Chip and Joanna Gaines—it's truly unforgettable," said Richard Shadyac Jr., president and CEO of St. Jude's fundraising and awareness organization.
"We're all so grateful."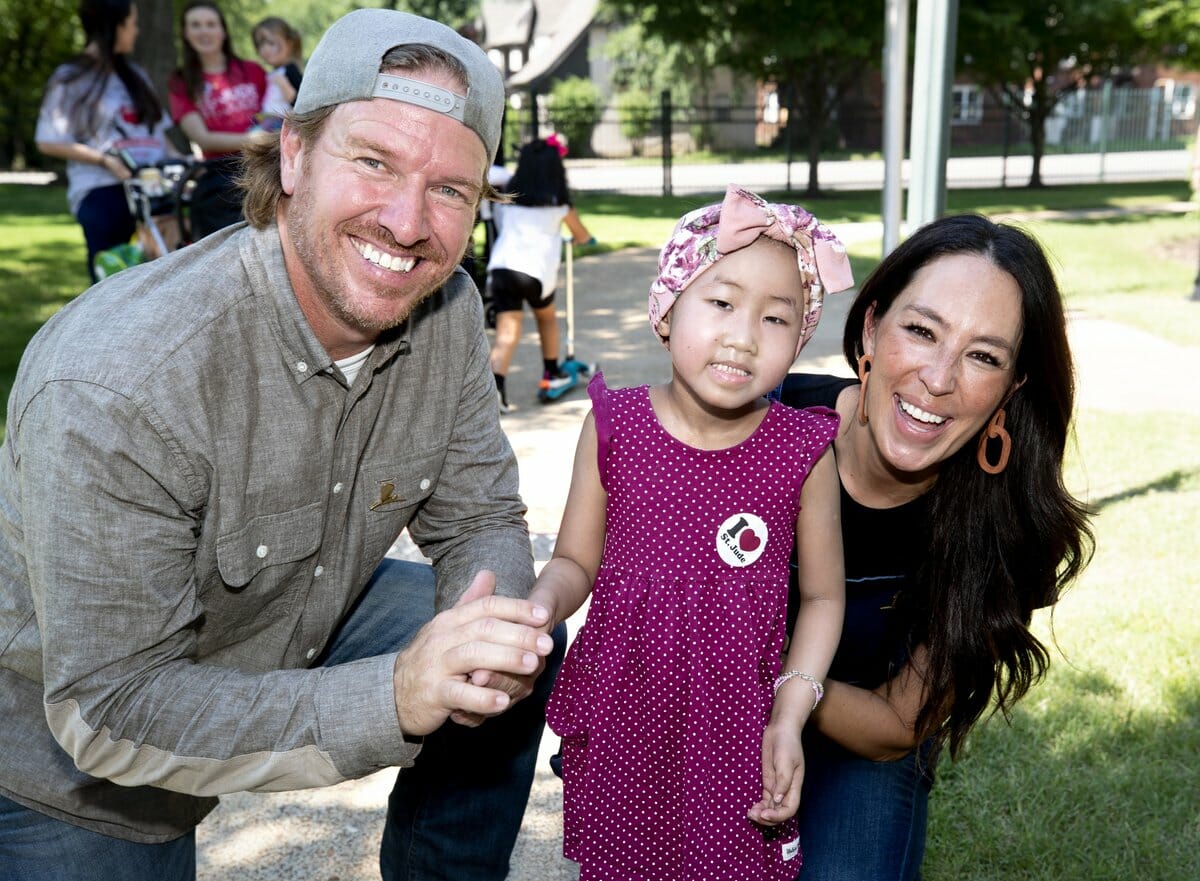 Their story shows how social media can be used to spread good. Be sure to share this story!


[ad_2]