[ad_1]

Over the Labor Day weekend, Tekara Capron, 22, and her son, Makai Simmons, 3, traveled from their home in Pembroke Pines, Florida to the Bahamas, where Tekara was born and raised.
As they left for a mini vacation, they believed they were dodging a bullet because Hurricane Dorian was predicted to hit Florida.
"Everyone [in South Florida] was going crazy preparing for the storm," she told Good Morning America. "We had to rush to the airport and there were huge lines at gas stations."
But by the time they arrived in the Bahamas, the storm had changed course and was headed straight towards them.
Thankfully they survived and were able to return home. This week Makai attended his first day of school since the storm, and he received the warmest welcome back you could imagine.
As Hurricane Dorian battered the Bahamas, Tekara and Makai found shelter in her grandparents' home in Freeport. The family's home was one of the lucky ones that survived the storm, though it did flood.
"Makai was asking, 'Is that a monster? Is that a monster?' because that's what he thought the storm was," Tekara said. "I just had to lie down and hold Makai in my arms."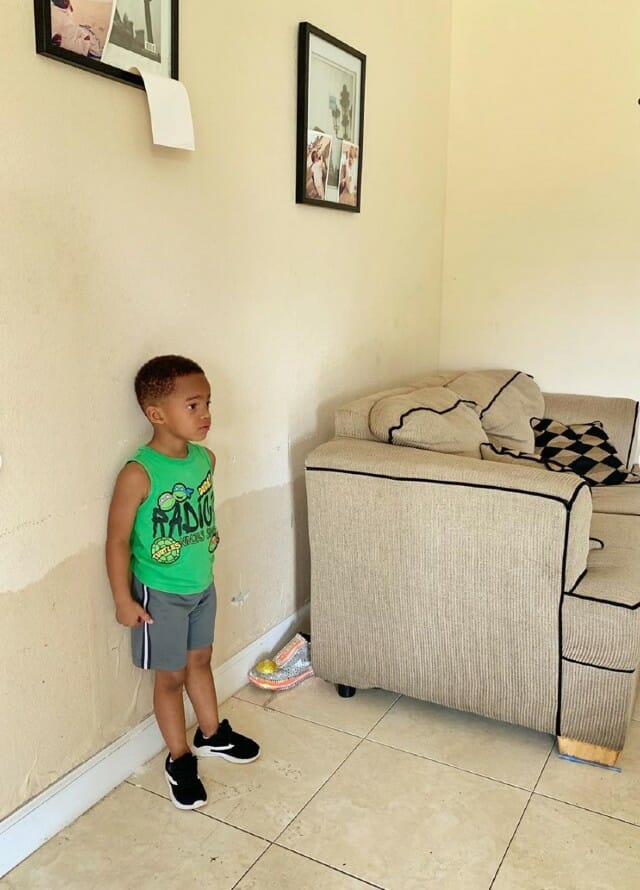 "He handled it very bravely, thankfully," Capron added. "He was like, 'It's OK, Mommy.'"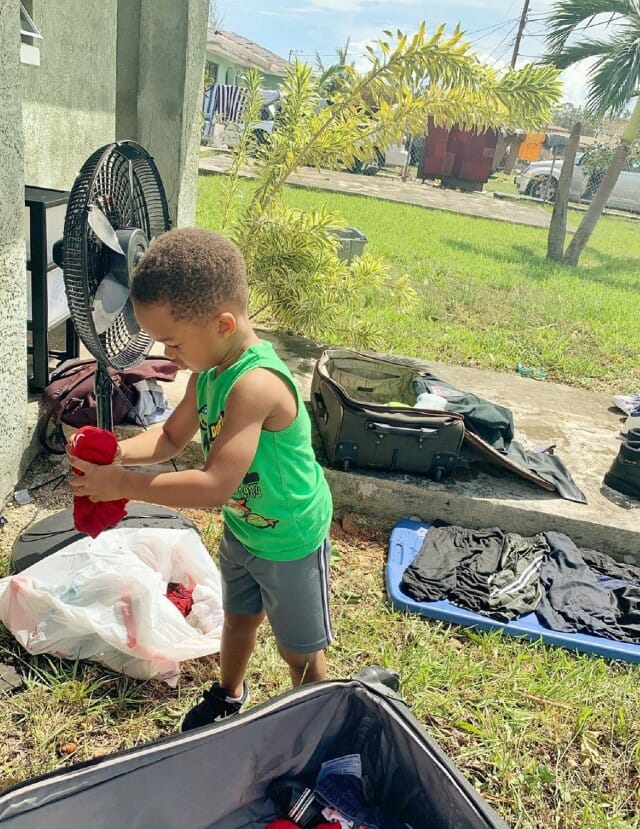 After the storm, Tekara informed her three-year-old that there were people, including children, who were trapped. Makai found his Spider-Man life vest, put it on and said, "Mommy, I'm going to go save the children in the water."
The mother-son duo boarded a cruise ship back to Florida on Friday – they waited in line for 13 hours for their chance to escape – and were welcomed back by strangers who were more than willing to offer any necessary aid.
On Monday it was time for Makai to attend school. He received an adorable welcome from his classmates, and it was caught on camera.
"Right now, we're seeing so much trauma, so to see the love that kids are showing, I thought that was beautiful," Tekara said. "The rest of the world needed to see that too, especially the Bahamas."
The world needs to see this sweet hug. Share this on Facebook to spread the love.


[ad_2]