[ad_1]

A $10,000 reward has been set for anyone who can find or identify the culprit responsible for tying a Pit bull to a pole and setting it on fire earlier this week.
According to reports, the horrific incident took place in Abner Clay Park, Virginia. The dog was discovered with 40% burns to his body and immediately rushed to a veterinarian.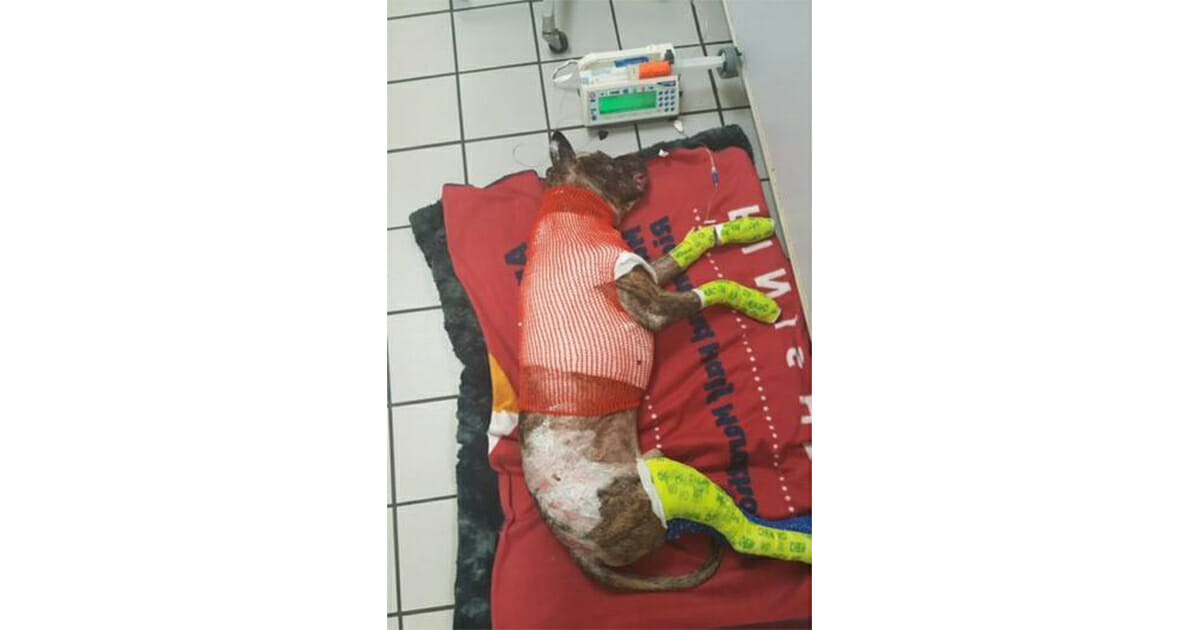 It was Richmond Animal Care and Control who intervened and got the dog the medical attention he so desperately needed. The non-profit organization posted about the incident in a bid to raise awareness and bring the assailant to justice.
The dog, who the shelter have since named Tommie, is now the centre of a fundraiser to help cover the medical costs.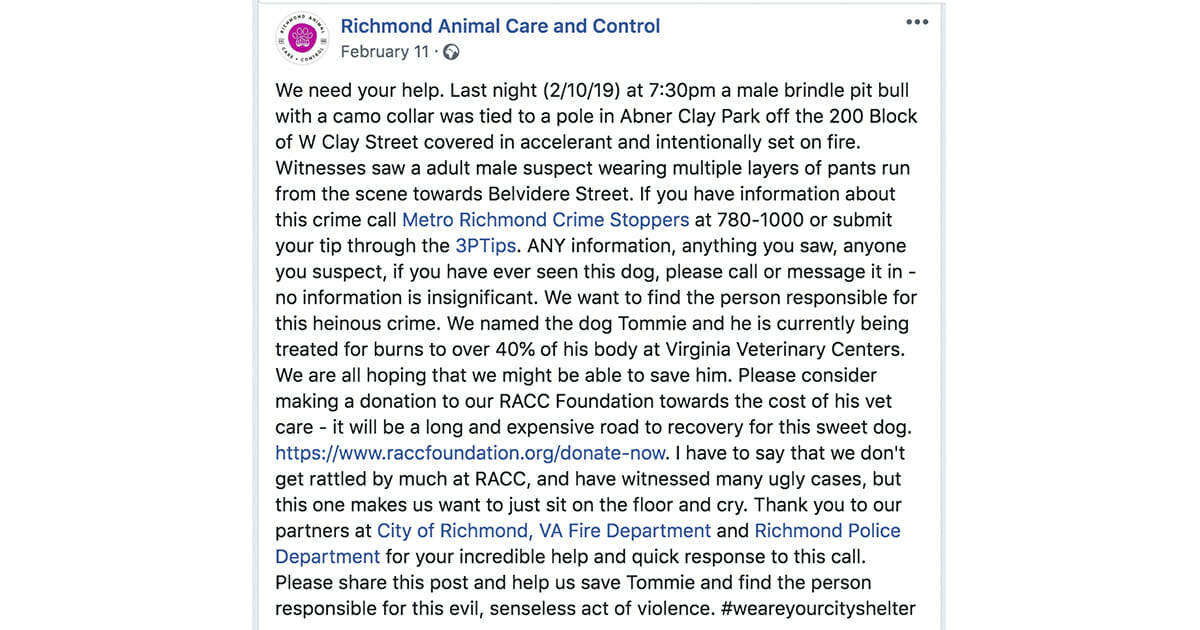 Amber Carter, who works for the Virginia Veterinary Centers as a veterinary assistant, said Tommie had shown her nothing but kindness, and was simply seeking love.
Tommie remains in critical condition and, though improvements have been made, he yet faces a battle to survive. The damage wrought by the burns is great, and vets are finding new wounds every day.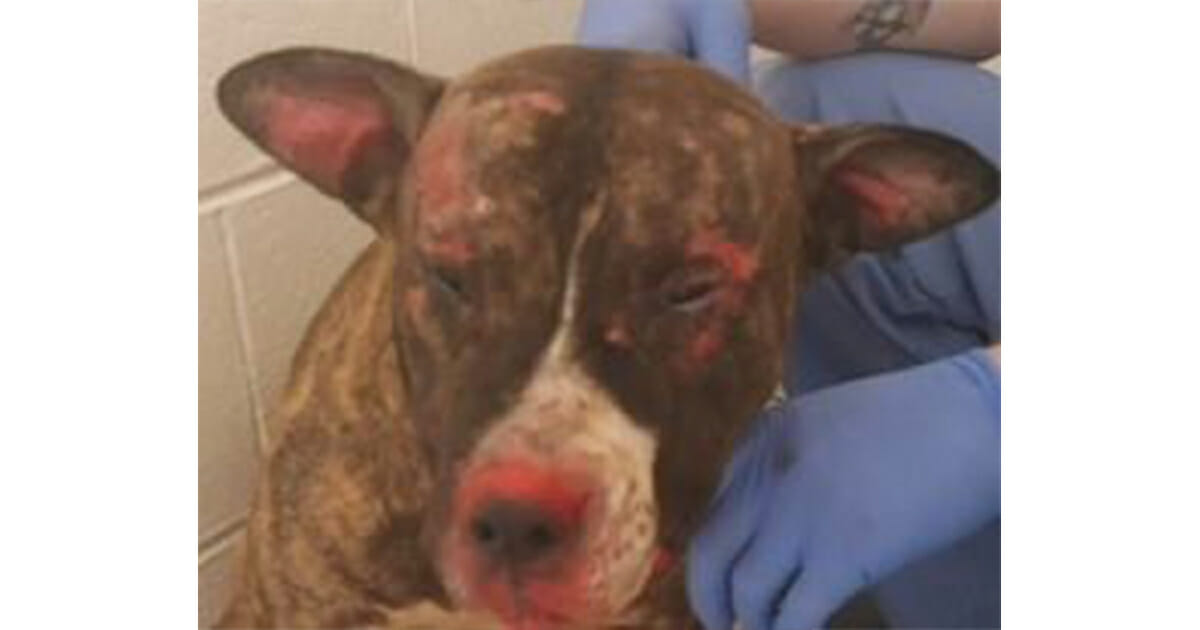 Witness reports suggest the perpetrator was a male wearing several layers of pants. He was seen running from the park in the aftermath of the incident.
Please help us by sharing this story on social media. Together we may be able to locate the culprit, or at the very least raise further awareness.
In the meantime, join us in wishing brave Tommie well!


[ad_2]