[ad_1]

World War II changed the course of history, and to this day we owe our gratitude to the people who fought for freedom all those decades ago.
We're lucky to still have veterans of the war with us today, able to share their firsthand accounts of the war and keep the history alive for generations. Sadly, as time passes fewer and fewer of these heroes are left, and most WWII vets alive today are in their 90s and beyond.
But now there's a way to thank a veteran for his service as he celebrates a milestone birthday, and anyone can get involved.
James South, from Watauga, Texas, will turn 100 next month on October 7. It's a huge milestone birthday, but James isn't asking for anything extraordinary or expensive.
Instead, he just wants some birthday cards:
He's setting out to get 100 cards for his 100th birthday, and he's turning to public for help. His assisted living facility Brookdale Watauga shared a photo of James holding a sign on Facebook.
According to CNN, Jim grew up in Texas in a family of sharecroppers and enlisted in the Army in 1940. He was deployed to Normandy seven days after the D-Day invasion.
"He got to see an awful lot," his son Jim told WFAA.  "He's just very focused on sharing and teaching the things that he's learned and fortunately I've been the benefactor of all of that."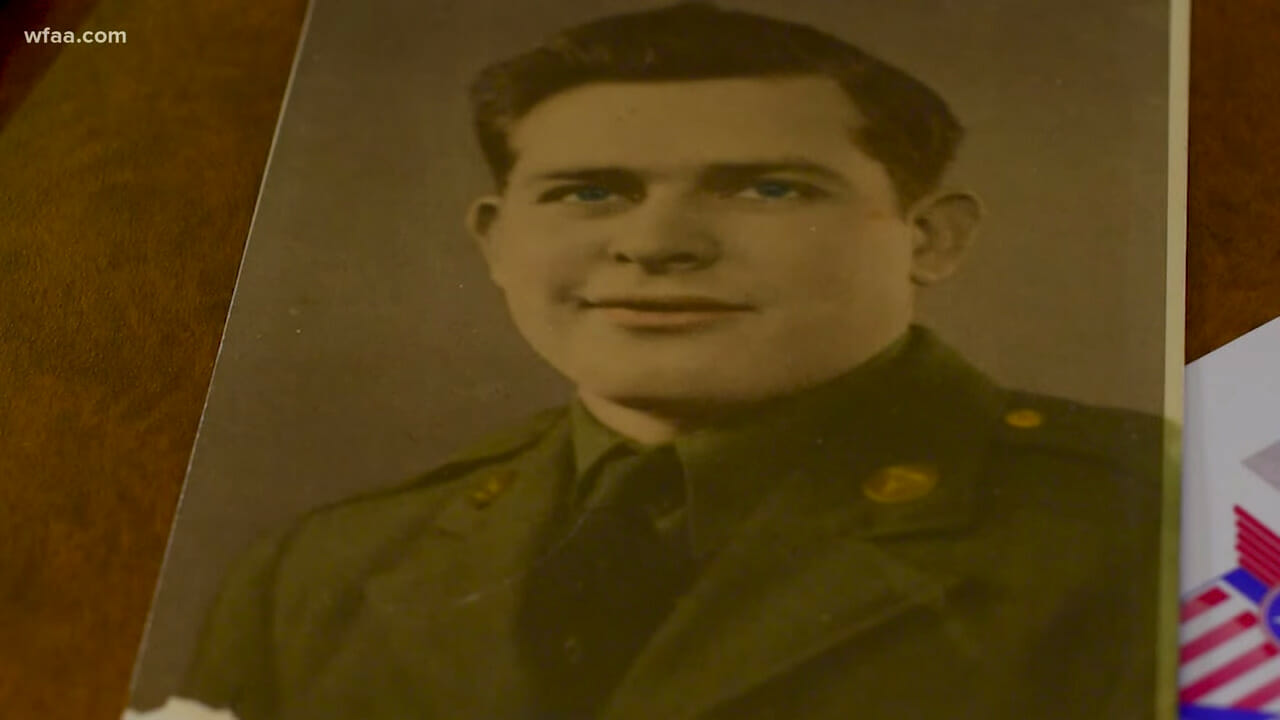 The veteran says he discovered the power of cards during his service, after receiving daily letters from his sweetheart.
"I had a girlfriend that had been true to me and she had written me a letter," James said. "I was gone four years, and she had written me a letter every day that I was gone."
That girlfriend ended up becoming his wife, and the two were married for 55 years.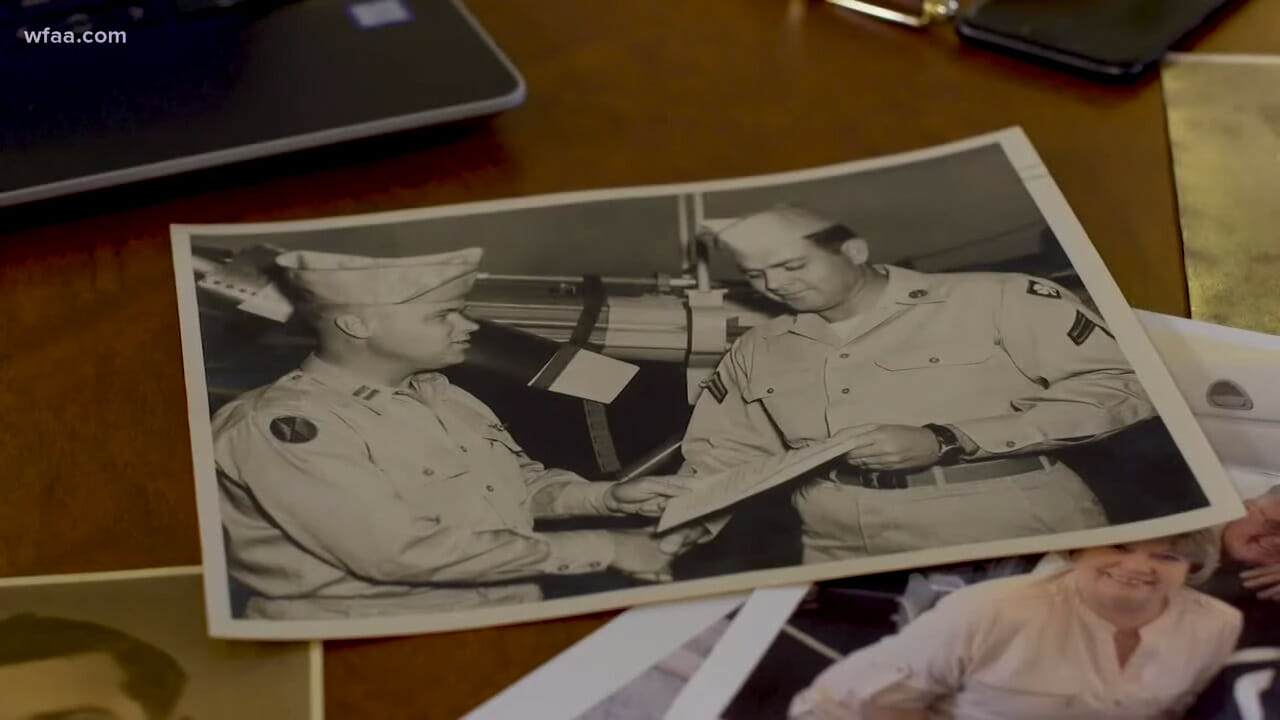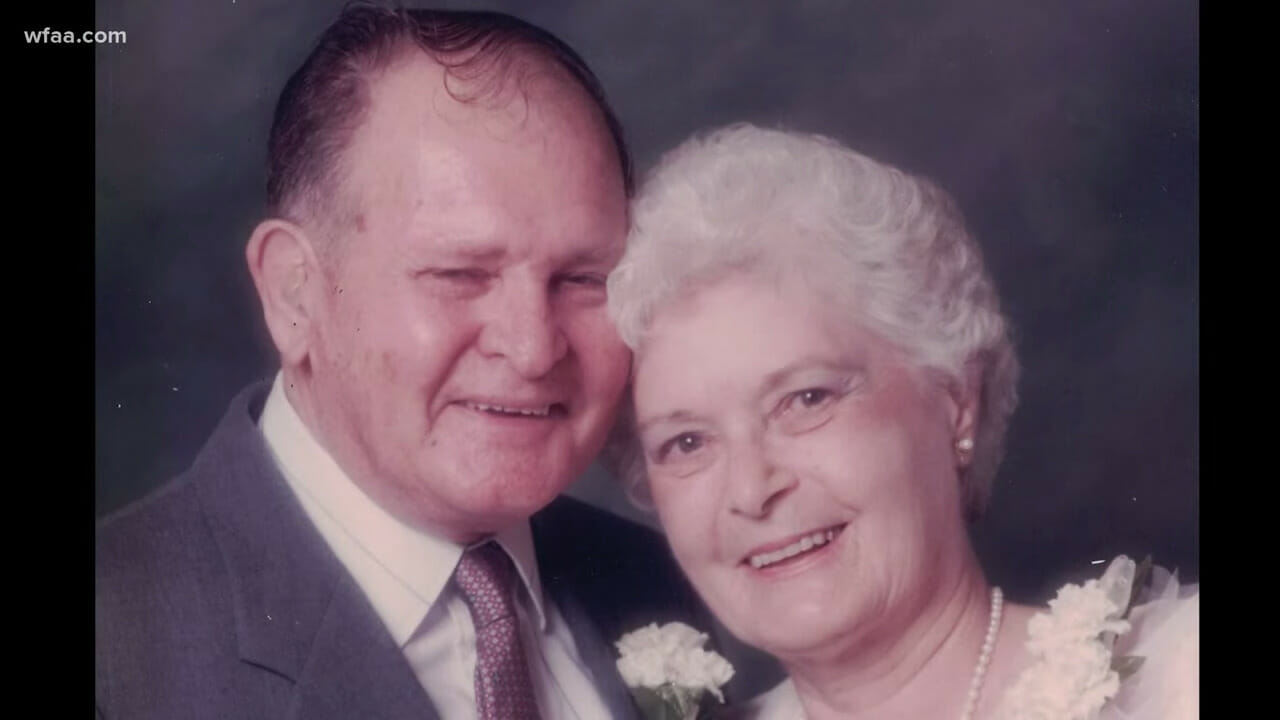 Even in his old age, James has stayed active. He lived independently until he was 98, and even in assisted living he engages in activities like dancing and gardening. Jim says his dad has an eventful centennial birthday planned, with three days of golfing, eating chicken fried steak and spending time with his family, according to CNN.
But it's the cards from strangers that will really make his birthday… and let him know that his life of service was appreciated.
"It would give me a feeling that I am recognized for what I do, what I am," James told WFAA. "And I would cherish it forever." He says he will display the cards in his room.
"Just showing a little love back for all the love that he has shown for so many years, to so many people," Jim said.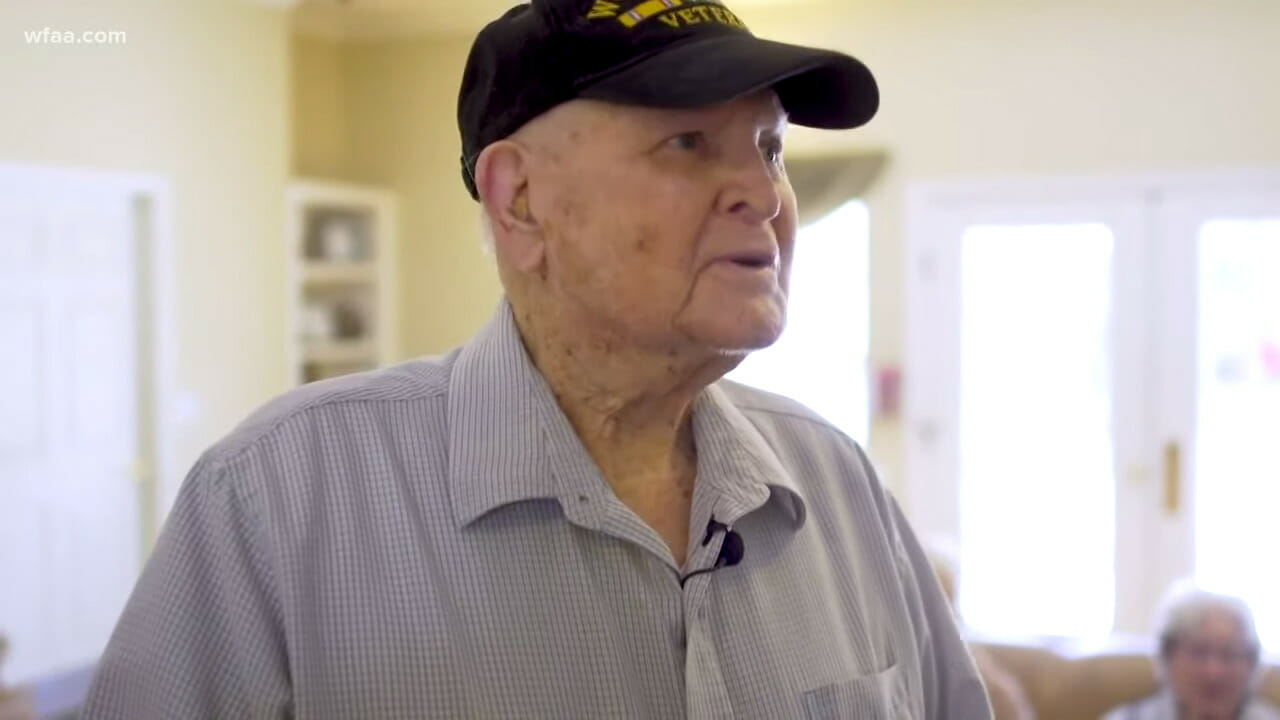 The Facebook post has been shared over 1,600 times. As word about James' wish spreads, hopefully he gets more cards than he could've ever hoped for.
If you want to send this veteran a card, you can mail it to this address:
5800 North Park Drive
Watauga, TX 76148
Let's spread the word and make James' birthday dream come true! Share this story!


[ad_2]