[ad_1]

As parents, we have an obligation to care and protect our young ones. That's not to say we only do it because we have to, of course. We do it because we love them more than anything else in the world.
With that in mind, I don't think I'll ever understand how some moms and dads can hurt the very thing they're sworn to protect and care for.
A baby is fighting for his life in Rivne, Ukraine after allegedly being beaten by his mother, who has not been named, before she left him to go on a date.
According to the Daily Mirror, one-year-old Mykyta was found lying in his cot covered in bruises. He also had a bloodied nose and soiled clothes.
After the baby was rushed to hospital, doctors reportedly said they had never seen a child beaten so badly. His mother stands accused of child abuse and neglect, while it remains to be seen whether little Mykyta will survive.
Local reports state Mykyta lived in a shared social hostel with his mother. Worried neighbors, who knew Mykyta had been left alone in his room when his mother went out one day, went in to check on him.
It was then that they found the babe in a horrific condition. Witnesses say one of the neighbors who discovered him even fainted.
Baby boy 'beaten by his Ukrainian mother before leaving him alone to go on a date' – Daily Mail https://t.co/8RPuyi7DOs

— WorldWide News (@WePostNews) October 17, 2019
The woman who lived next door, Tetiana Prymak, told local media: "When we entered the room we saw Mykyta in his crib.
"His right eye was black. His nose was blocked with baked blood and he was barely breathing.
"We started changing his clothes and saw black bruises all over his body. One woman who was in the room fainted after seeing all this."
Mykyta was immediately rushed to intensive care, where doctors are now fighting to save his life. Medics assume he has sustained fractures to his skull, but cannot examine him at this point because of the severity of his condition.
The head of the intensive care unit at Rivne Regional Children's Hospital, Mykhailo Kulik, said: "The boy is in a serious life-threatening condition. We suspect that his skull is fractured but we cannot examine it now.
"I have never seen a baby in such a terribly neglected state. I think his mother has never changed his clothes nor used diapers. His skin is in awful condition."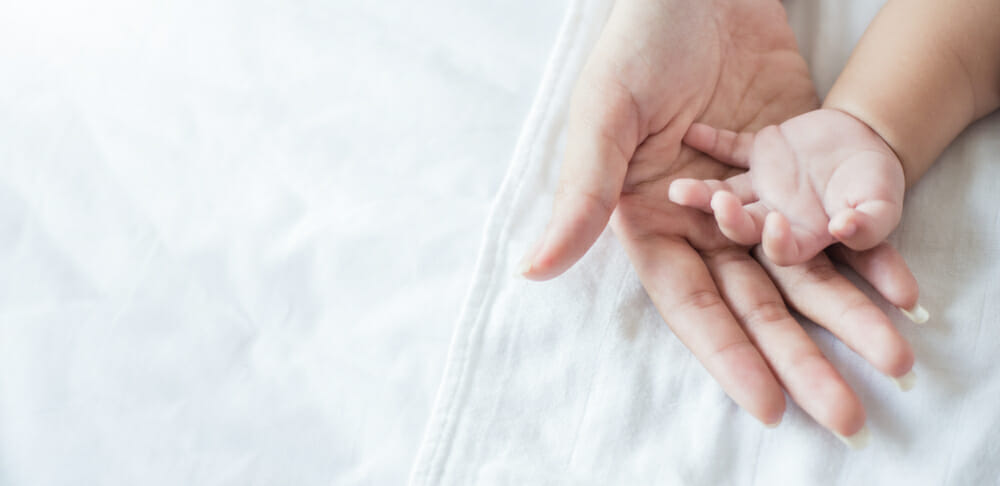 When the mother returned home, she was arrested and taken for interrogation.
Anton Kruk, a spokesperson with the police, explained: "The mother said that she was stressed out because of the baby's constant crying. She left the baby home alone and went on a date."
Police have since launched a criminal case for battery and failure to fulfil parental duties. Meanwhile, local reports say Mykata's father, who is 27, has no interest in the fate of the boy.
What a devastatingly sad state of affairs. All of our prayers and thoughts go out to little Mykyta, who remains in the fight of his young life through no fault of his own.
Please, share this article to show your support!


[ad_2]