[ad_1]

When a family member has to go to a nursing home, you put your trust in the hands of the facility.
Benny Gomez recently had his trust broken when he received a call from Westfield Center, a New Jersey nursing home where his mother had been living for a year, to say that his 86-year-old mother was going to the hospital.
"All we know there was some kind of incident, very vaguely described, and the result of that is what these photos depict," attorney Marulyn Barnosa told CBS2.
Staff told Benny that his wheelchair-bound mother fell and as a result suffered severe bruising on her face, but Benny has a hard time believing the staff's story.
"She doesn't have a single bruise anywhere on her body," he said.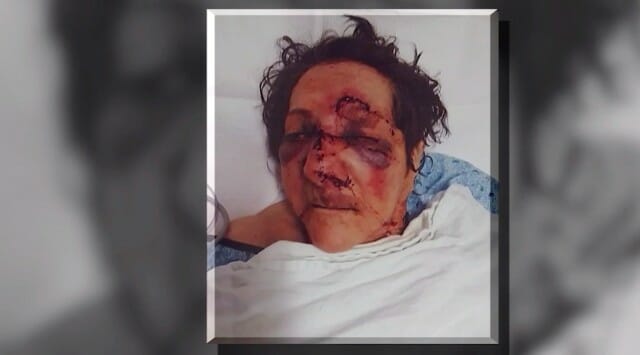 He shared photos of his mother's horrific injuries on Facebook because he believed there was more to the story.
"My mother was assaulted numerous times," Benny told TAPinto Westfield. "She tells me that they were rough with her. They hit her over the head with a hair brush multiple times."
In a statement to TAPinto Westfield, the facility said that the safety and well-being of all their patients and residents are their top priority, and they could not go into further detail about Benny's mother.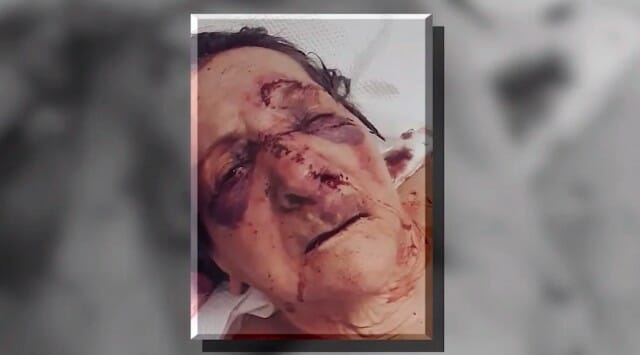 Police are currently investigating the matter, but offered no comments at the time.
Since being transported to the hospital, Benny's mother has not returned to Westfield Center. She is currently recovering from a broken nose and double fractures in her face.
"She tells me the aides are rough with her and they hit her," Benny said. "I bring it to their attention and they always have an excuse."
Unfortunately, given the extent of her injuries, Benny's mother is unable to explain what happened.
Since Benny shared the shocking photos, more people have come forward to say that their family members have also had a negative experience with Westfield Center.
"It reminded me of my mom it brought back memories," Manuel Cruz told CBS2.
Two years ago Manuel took his own mother out of the facility after his mother had a bad experience.
"It was a terrible experience she was screaming and crying most of the times," he said. "Every time I'd walk in she'd be sitting in a wet diaper… I would get in and hear her screaming from the doorway. The second you walk into the unit you smell urine all over the carpet."
The nursing home recently held a meeting to address concerns, and one resident's daughter said it was an "emotional" meeting with promises that changes would be made to the staff.
This is absolutely horrible. Do you believe Benny's mother fell and suffered all those injuries?
Especially when other families have come forward with similar stories?
Share your thoughts with us on Facebook.


[ad_2]