Mother killed in crash while driving home from making son's funeral arrangements
|
Clarissa Murphy's son recently died and according to friends and family she had been taking the loss hard. Since his death, she didn't leave her house. Murphy only wanted to spend time with her loved ones.
But on the day that her son's wife was set to make his final funeral arrangements she made the decision to leave her home and join her daughter-in-law.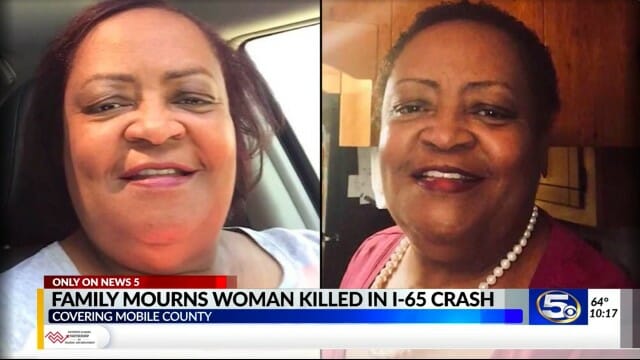 On her way home, the unthinkable happened.
She was rear-ended on an interstate. According to state troopers she was thrown from her vehicle and killed. Murphy was not wearing a seat belt at the time of the accident.
Rosalyn Valcourt, Murphy's daughter-in-law, learned of the accident before she left to return home.
"As I was sitting in the parking lot, the WKRG News App popped up on my phone and that is when I read the devastating news. And I was just praying and worshiping and praying and worshiping. Trying to keep myself in control so that I can remain safe until I got home," she said.
Now Murphy's family must deal with the loss of two family members.
"When I start feeling emotions I don't know if it was from my brother now or am I feeling that emotion for my mom now," Davon Lyons, Murphy's son said.
A joint funeral will be held for Murphy and her son.
I pray that this family will find some peace and comfort. I cannot begin to imagine the pain they're going through. Share this to send your condolences.